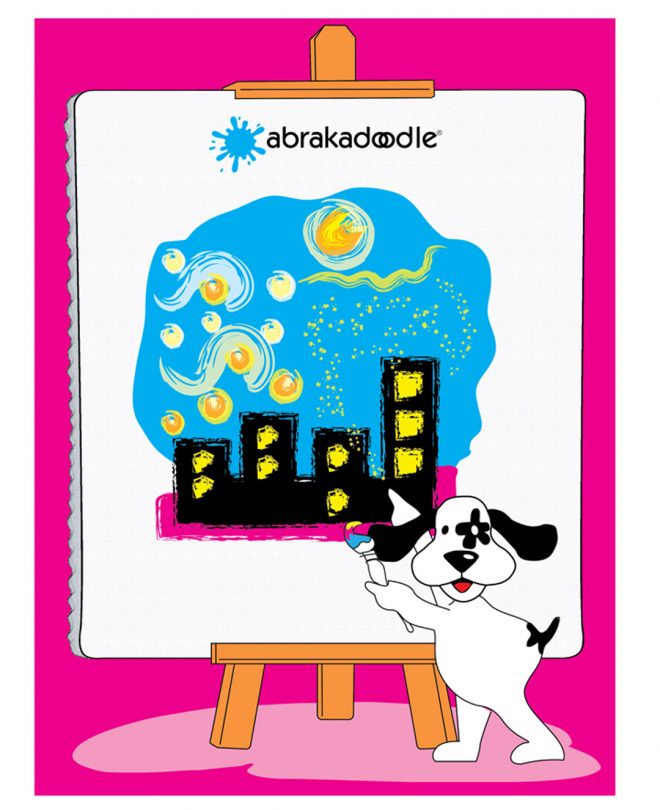 #SplatDoodle Art Movement: Week 6 Art Challenge Activity
Abrakadoodle families,
We invite you to join our Splat Doodle movement by participating in our weekly art challenge. Children are invited to create fun art activities at home. Consider posting pictures of the artwork to social media. Use the hashtag #SplatDoodle and tag us at @Abrakadoodle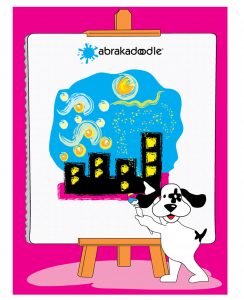 Vincent Van Gogh was a Dutch artist. He painted over 900 paintings and wrote over 800 letters, most of them to his brother. He really worked very hard! One of his most famous paintings is Starry Night!
Challenge of the week:
Use any materials you have at home and create a starry night picture of your city.

Use dotting tools to create a constellation. How many different constellations can you create?

Write a letter to one of your siblings or to someone you love. You can use images instead of words!