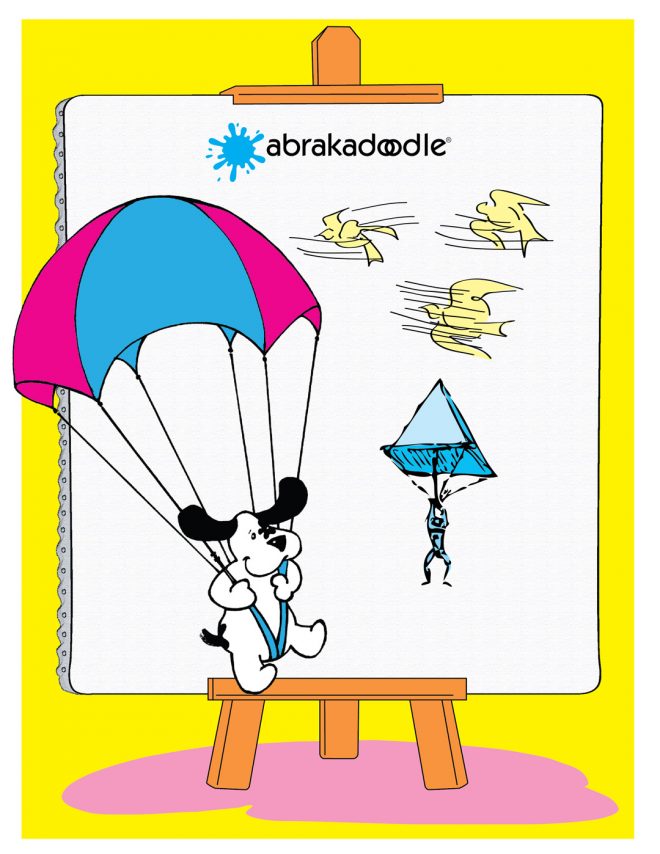 #SplatDoodle Art Movement: Week 10 Challenge Art Activity
Abrakadoodle families,
We invite you to join our Splat Doodle movement by participating in our weekly art challenge. Children are invited to create fun art activities at home. Consider posting pictures of the artwork to social media. Use the hashtag #SplatDoodle and tag us at @Abrakadoodle.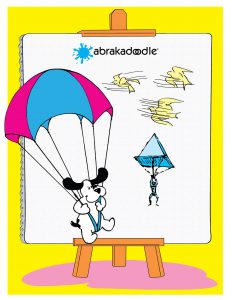 Leonardo Da Vinci was an Italian artist and inventor. He was fascinated by the possibility that humans could fly. He studied the flight behavior of birds and made studies of flight machines. One of his many inventions was the parachute.
Challenge for Week 10:
Use any materials you have at home to create a picture of a bird.
Decorate a coffee filter or paper plate and create a parachute.
Create a sketch for your own flight machine.
Use your imagination and have fun!
Remember to share your art by uploading it and tagging @Abrakadoodle and use hashtag #SplatDoodle.