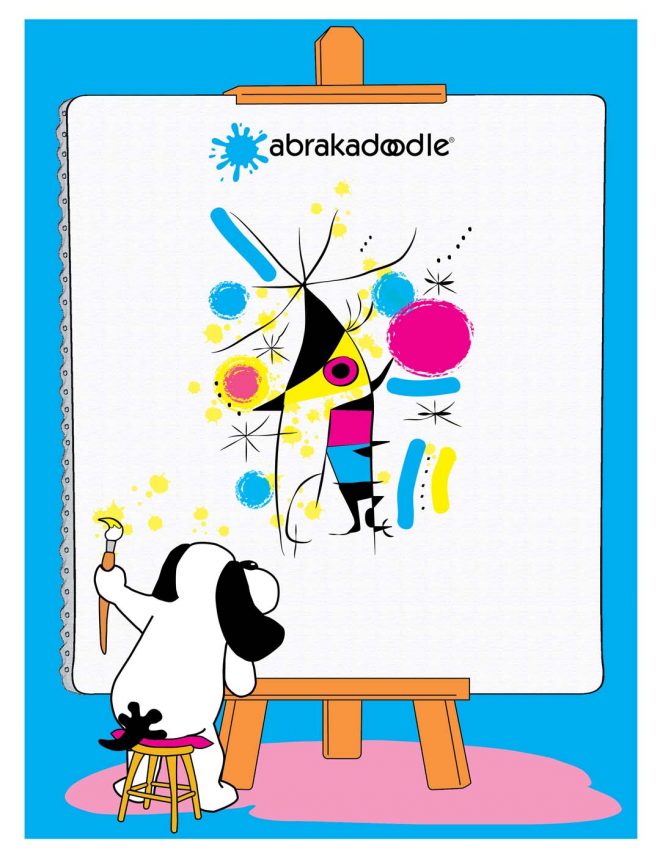 #SplatDoodle Art Movement: Week 11 Art Challenge Activity
Abrakadoodle families, we invite you to join our Splat Doodle movement by participating in our weekly art challenge. Children are invited to create fun art activities at home. Consider posting pictures of the artwork to social media. Use the hashtag #SplatDoodle and tag us at @Abrakadoodle.
Joan Miró was a Spanish artist. He started creating art at seven years old and became one of the most influential artists in the world. Miró developed a unique art style and finger painted some of his later artworks. The "Singing Fish" artwork illustrates his use of simple forms and bold colors.
Challenge for week 11:
Use any materials you have at home to create a picture of a fish.
Use finger painting to create an animal of your choice.
Create a picture of an animal singing.
We love to see your art creations! Let your imaginations soar and remember to share your pictures by tagging @abrakadoodle and using hashtag #SplatDoodle. Art is smart so please take part!