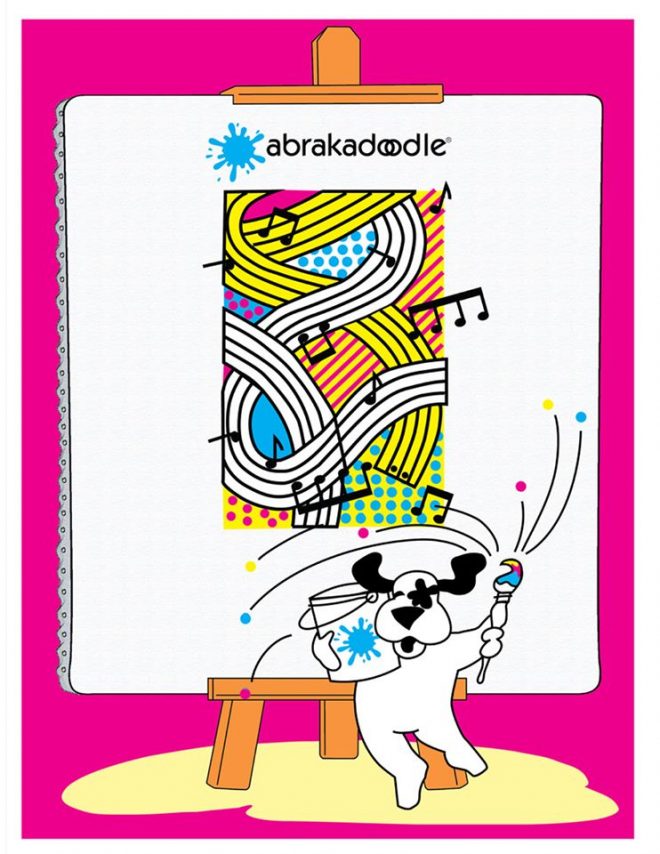 #SplatDoodle Art Movement: Week 12 Challenge Art Activity
Hello Abrakadoodle families!
We invite you to join our Splat Doodle movement by participating in our weekly art challenge. Children are invited to create fun art activities at home. Consider posting pictures of the artwork to social media. Use the hashtag #SplatDoodle and tag us at @Abrakadoodle.
Roy Lichtenstein was an American Pop artist. He had a deep interest in music and played clarinet and piano. He is most famous for his stylistic technique with Ben-Day dots. He liked to create cartoonish drawings and fill them with stenciled dots and vivid colors.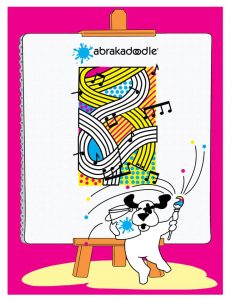 Challenge art activity for week 12:
1. Use any materials you have at home to create a picture of your choice using lines and dots.
2. Create a cartoon and color it with vivid colors.
3. Draw your favorite musical instrument and decorate it with bold colors and dots.
Encourage a child you know to get creative by making art! Remember to share art by tagging @Abrakadoodle and using hashtag #SplatDoodle. Stay safe; stay positive and stay creative.