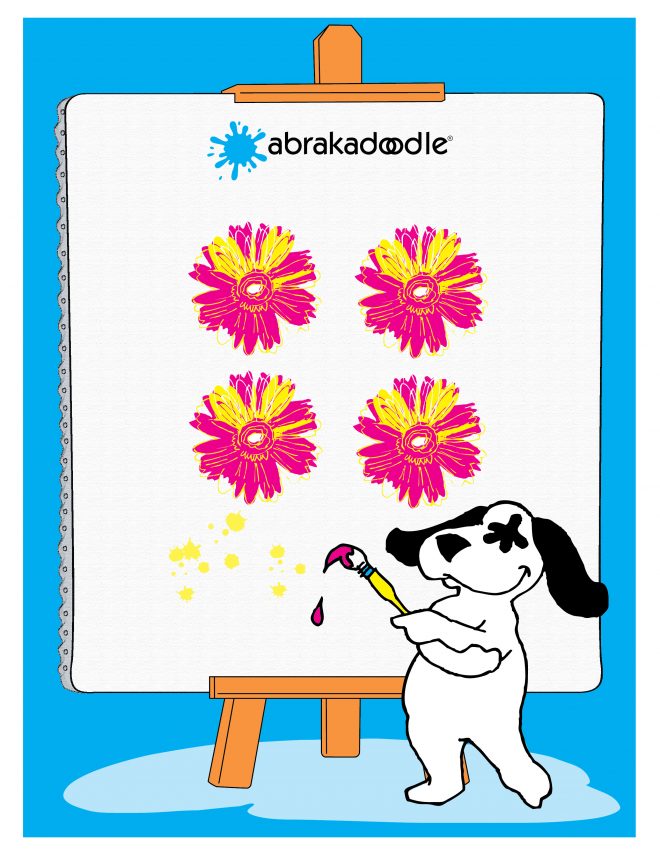 #SplatDoodle Art Movement: Week 5 Challenge Art Activity
Abrakadoodle families,
We invite you to join our Splat Doodle movement by participating in our weekly art challenge. Children are invited to create fun art activities at home. Consider posting pictures of the artwork to social media. Use the hashtag #SplatDoodle and tag us at @Abrakadoodle.
Andy Warhol was an American artist who was part of the Pop Art movement. Pop Art is an art style based on simple and bold images of everyday items. Warhol liked making multiple bright colored prints of the same image.
Challenge of the week:
Use any materials you have at home and print or draw the same image several times.
Collect leaves, flowers and other nature items to create a collage.
Cut out everyday items from magazines or newspapers that could be painted by Andy Warhol.
Get creative, have fun and stay safe! We look forward to seeing your artistic creatons!