#SplatDoodle Art Movement: Week 4 Art Challenge
Abrakadoodle families,
We invite you to join our Splat Doodle movement by participating in our weekly art challenge. Children are invited to create fun art activities at home. Consider posting pictures of the artwork to social media. Use the hashtag #SplatDoodle and tag us @Abrakadoodle​.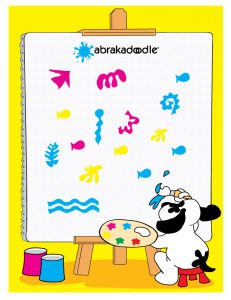 Henri Matisse was a French artist. He decided to become an artist after his mother brought him art supplies while he was recovering from an illness. He became a famous painter and spent his last years creating colorful simple-shaped cutouts.
Challenge of the week:
Use any materials you have at home and cut out colorful simple shapes to create a collage. Be creative!
Create an under the sea picture using simple shapes.
Print simple colorful shapes on paper and tell us the title of your artwork.