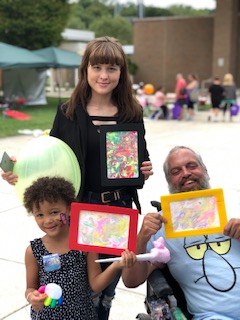 Bringing the Arts Alive in Prince William County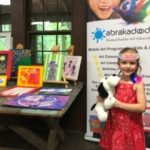 When the arts come alive in a community, everyone benefits, and thanks to Eileen Moore and her dedicated teaching team, the visual arts are blooming. Since establishing Abrakadoodle of Prince William County, Virginia in July 2015, Eileen and her talented team have demonstrated how to run a vibrant educational program while giving back in the community. Team Abrakadoodle PWC has participated in approximately 75 community events! During the recent weekend of September 14-15, Team Abrakadoodle PWC supported three community events, including a first-ever participation in a Sensory Carnival, as well as return appearances at the Heritage Festival and Arts Alive.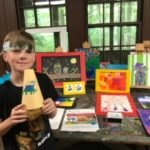 A strongly community-minded company, Abrakadoodle PWC has not missed a Forest Park Heritage Day in four years. Heritage Day is a fee-free event for the public, which celebrates the park's unique history as a colonial-era farmland, a Civilian Conservation Corps (CCC) work camp, and a World War II era spy training camp. The festival provides an array of fun entertainment and activities, such as music, archery and children's crafts and games. Abrakadoodle PWC was represented by art team members Marlee Moore, Lindsey Sowers and Monique Hogans, who facilitated engaging art activities for kids from 11 am to 5 pm.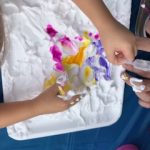 Abrakadoodle PWC is an arts partner with BrightCare Center that offers community day programming for local young adults with special needs. Eileen was pleased to volunteer for their first-ever Northern Virginia Sensory Carnival and Health Fair that was held on Saturday, September 14th from 11 am to 5 pm at The Plaza in Woodbridge. BrightCare Center's goal was to make the carnival-like atmosphere more approachable and accepting for families and individuals who have special needs and sensory processing issues. Eileen volunteered her time and sponsorship because she believes in this initiative and was joined by her teachers Liz Urena and Veronica Jones.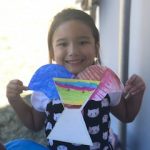 Arts took center stage at Arts Alive on Sunday, September 15th from 1-5 pm, which is an annual, free admission event hosted by the Prince William County Arts Council for which Eileen Moore is a member and Hylton Performing Arts Council. The event was held at the Hylton Performing Arts Center in Manassas and welcomed the public to enjoy live stage performances, readings, storytelling, book signings, dance demonstrations, an instrument petting zoo and visual arts classes. Eileen was joined at the event by teachers Susan McIntyre and Lindsey Sowers. They engaged children in Abrakadoodle's unique Da Vinci lesson from Extreme STEAM (Science, Technology, Engineering, Art, Math), which Eileen said was very well received. According to Eileen, "The kiddos and parents loved that our kids were artists, inventors, engineers and more!"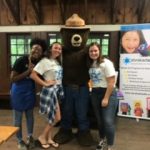 Eileen reported that her teaching staff helped set up and dismantle for each of the special events, which entailed setting up art activities, organizing materials and being "on" for each event. She approximates that they had over 280 participants, with some children doing projects more than once. According to Eileen, "We love to be out and about during as many community events as possible. This is a way for us to share our love of art, reach those who may not have the opportunity to participate in a class, see our regulars and of course, it is a great way to spotlight our brand." She continued, "It is important to show the breadth of our art program – not just painting or drawing. We offer all kinds of media, and it helps our families to truly understand process art."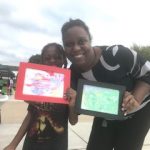 Meanwhile, Abrakadoodle PWC is gearing up for fall after school art enrichment classes at Ashland Elementary, Alvey Elementary, Pattie Elementary, Porter Traditional School, and Potomac Middle School. Abrakadoodle PWC is also providing an integrated academic art program at Montessori of Gainesville. Additionally, they are preparing for Twoosy and Mini Doodlers programs at Veterans Park. Eileen reports they are partnering with the Freedom Aquatic and Fitness Center to offer a homeschool class, as well as Saturday Mini and Doodlers classes. They continue to provide weekly art lessons for young adults at BrightCare Center – Adult Day Program and are working with Donna Shipman of ARC to organize classes for adults in group homes. Abrakadoodle PWC continues to partner with Classical Conversations (homeschool) group on a monthly basis at All Saint Church, and they work monthly with the Kids Club at Potomac Mills mall and will be participating at various fall festivals to support local schools. We salute Eileen Moore and her fabulous teaching team for all of their efforts to make their community better and to make our Abrakadoodle brand shine brighter.