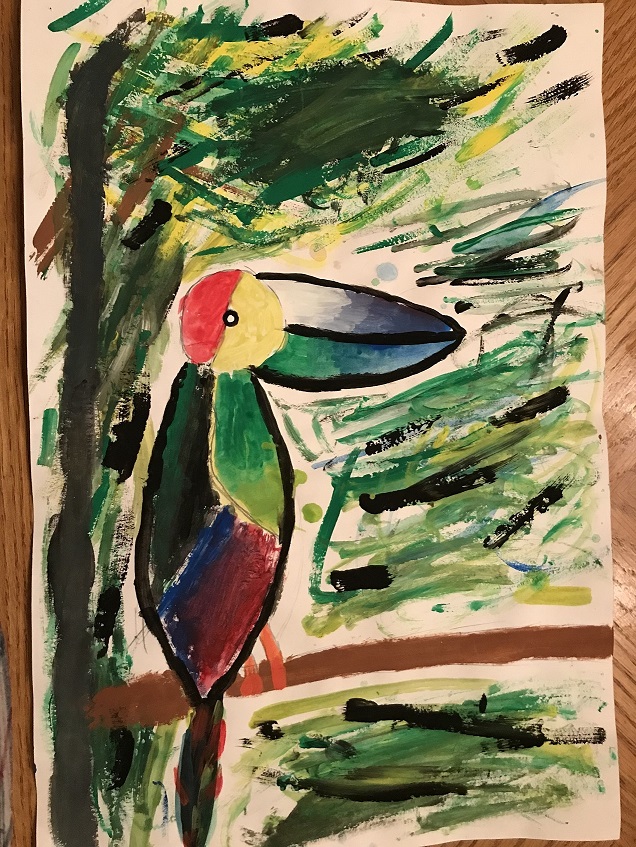 Abrakadoodle Student Art to be Featured in the Michigan Department of Education Office
Abrakadoodle is so proud to announce that original art created by Zaria Brown and Jade Louis, fifth grade students of Mary Duran (Abrakadoodle-Detroit art instructor) at University Prep Academy Elementary School in Detroit have been selected for the 2019-2020 Michigan Department of Education (MDE) Exhibit housed in the Michigan Department of Education Office. The display will feature creative work of students in grades kindergarten through twelfth from around the state. The exhibit will be displayed throughout next year in Michigan's State Superintendent's office, minutes from the State Capitol Building.
"Abrakadoodle offers art classes to our scholars. These students' artwork was selected and will be on display at the MDE offices in Lansing for the next year. We are very proud of Zaria and Jade and especially grateful to Ms. Duran and the Abrakadoodle program for the experience both Ms. Duran and Ms. Braxton have provided our students," remarked Kimberly Llorens, Principal, University Prep Academy.
"We have two teachers at University Prep Academy," said Dawna Kelly, Program Director of Abrakadoodle-Detroit, "and they are doing amazing work with their students!"
The Michigan Art Education Association is a non-profit organization affiliated with the Michigan Education Association and the National Art Education Association. Its purpose is to define and establish the role of art education, to give support to creative teaching, and to foster study and research in art education. MAEA considers it both a privilege and a responsibility to showcase the exemplary work of the talented children and young adults of Michigan.