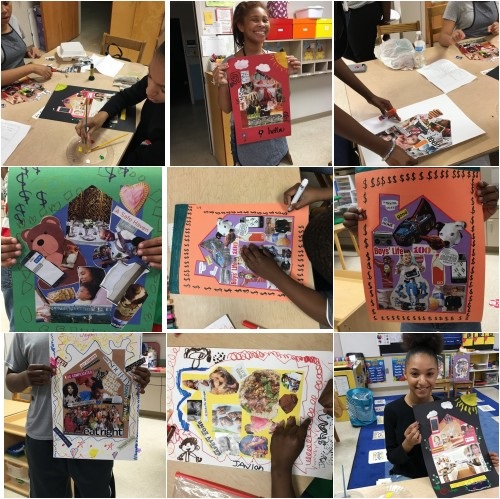 Abrakadoodle Raleigh Helps Carying Place Children Express How 'There's No Place Like Home'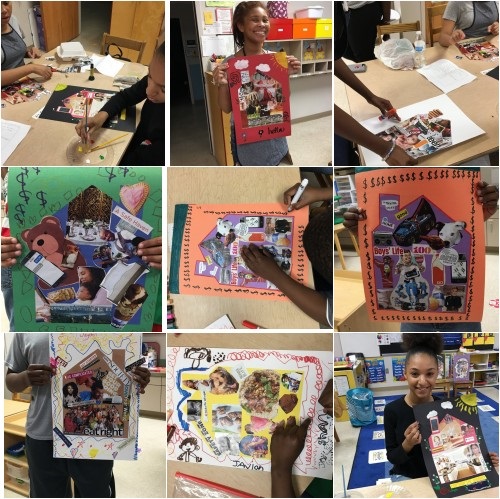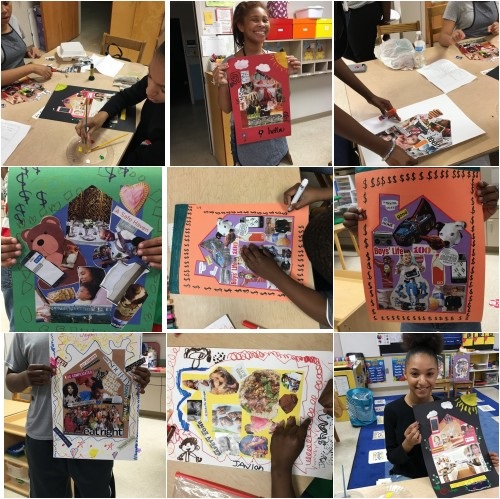 Glinda the Good Witch made it sound so easy. "Tap your heels three times and think – there's no place like home."  For homeless families working with the Carying Place, finding a permanent, sustainable home is a long journey. This journey can be particularly arduous for children. The Carying Place has helped families with a 90% success rate in its 25 years. Abrakadoodle Raleigh has been proud to return to the Carying Place for the second consecutive year as part of Abrakadoodle's Arts for All program. Abrakadoodle's Arts for All program seeks to partner with host sites that serve children who would otherwise not have access to high quality art education programming.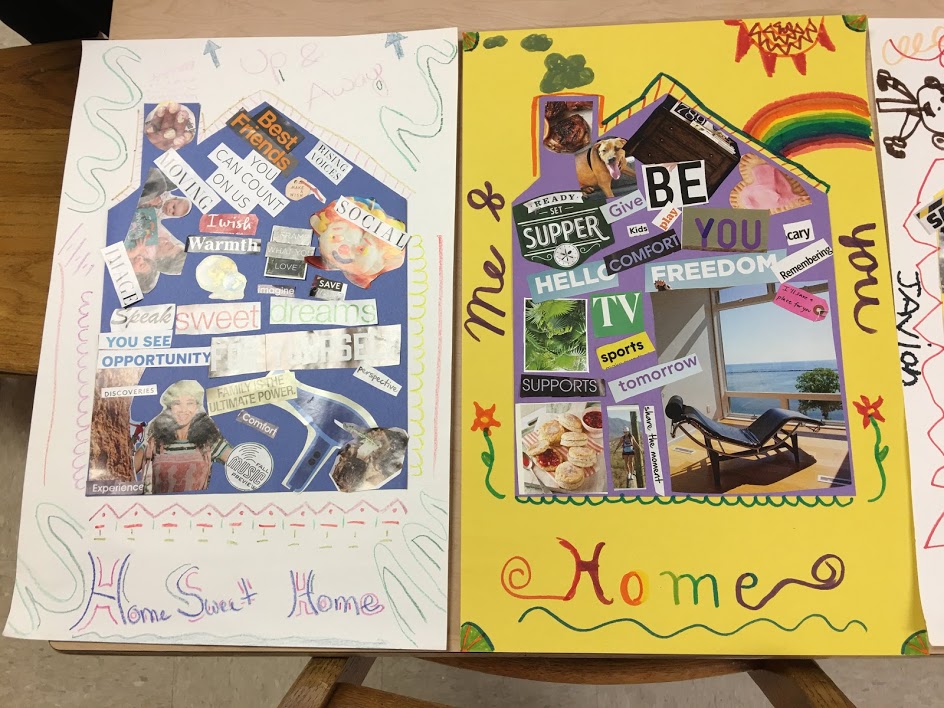 This year, Abrakadoodle Raleigh worked with their teens and younger children to create a piece inspired by Canadian artist Miriam Shapiro entitled "There's No Place Like Home." During three art sessions each child either wrote down or talked about what home meant to them; how they felt about home; what dreams they had for a home and what they liked to do at home. Students learned about the art form of collage; what the word 'represent' means from an art perspective and what defines a pattern. The children then filled their "house" with images and phrases from various magazines that represent their hopes, dreams and feelings about their home and family. Once their home collage was complete these creative artists used acrylic paint, markers or crayons to design the area around their house. Each child then showed the group their completed piece and shared what the various images and phrases meant for them.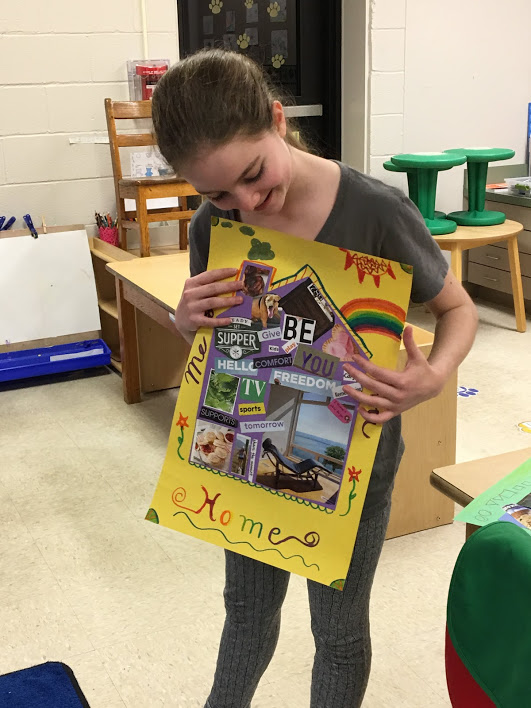 All of the children-created collages will be included in an art show at the Carying Place office. Further, several pieces of art will be framed and included in the benefit auction taking place April 21 to help raise money for this vital organization. According to Pat Schon, Education Director/Owner of Abrakadoodle Raleigh, "For me personally, being allowed to work with these amazingly resilient, brave, bright students is always an honor and a privilege." She said, "Some of the kids are quiet and shy while others have big personalities and smiles that won't quit. Every one of them dreams about having a safe space, and they undoubtedly dream of being able to fill it with the warmth of family memories and the possibility of a cozy place to call home. If only it was as easy as closing your eyes, tapping your heels together three times and thinking to yourself: "There's no place like home" and you'll be there."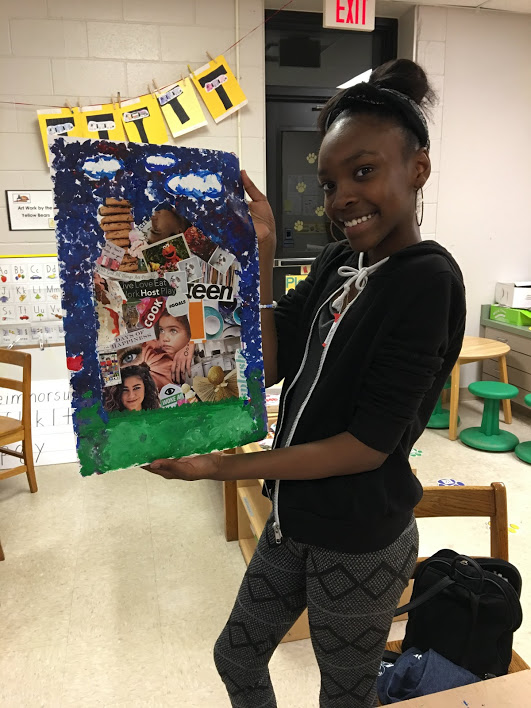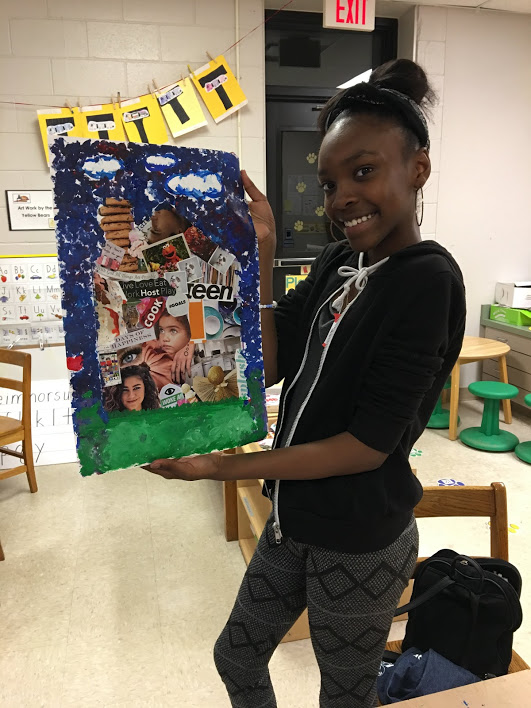 Debalina Chatterjee, PhD, Children's Program Coordinator for The Carying Place, said, "Anyone who has worked with children knows the challenges of getting and keeping their interest. Among its many magical elements, I strongly believe that Art has the power to capture the imagination and attention of young people. This was certainly the case when Abrakadoodle Raleigh came to The Carying Place to work with the children in our program. It was in no small way due to its capable, meticulously organized, and passionate instructor Patricia Schon. Pat's calm manner set the children and teens at ease as she allowed them full expression of their creative urges. Whenever Pat has come to our TCP programs, I have noticed even the most rowdy students in the group settle down and get to work. Pat also incorporates art history lessons, teaching the kids about both past and modern artists, and styles. We've certainly enjoyed having Abrakadoodle be a part of our community and look forward to having Pat come again and again."
Learn more about the Carying Place by visiting www.thecaryingplace.org/.