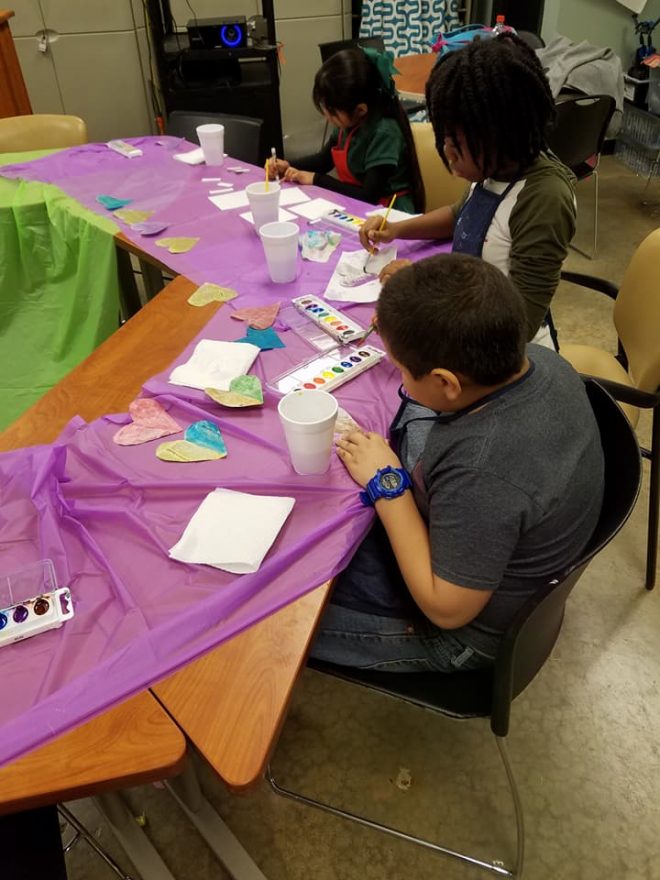 Army Veteran Turned Entrepreneur Finds Joy in Giving Back
"I want to give back to my community," stated Eric Cohn just one year ago this month upon acquiring his Abrakadoodle art education franchise business that provides creative art programs at schools and community sites in San Antonio. Fast forward and Eric this month launched free art classes to benefit children at Haven for Hope as part of Abrakadoodle's Arts for All Campaign. Abrakadoodle annually funds a program to benefit disadvantaged children and expanded its reach starting in 2017 with a challenge to all franchise locations to take part. Eric's teacher who provides instruction for Abrakadoodle's academic art program for all students at St. Pius X told Eric about Haven for Hope. Haven for Hope coordinates and delivers a system of care for men, women and children challenged by homelessness in San Antonio.
On February 12, Eric delivered his free first class for about half a dozen children at Haven, leading them in an Abrakadoodle art activity inspired by Jim Dine's Four Hearts Doodle lesson. "The children absolutely enjoyed taking part in the class," Eric commented. He is scheduled to return and provide another free art class on February 26th. He said, "My reason for getting into this franchise was to give back and this was one way that I could give back to my community by bringing joy to these children and seeing them light up and get excited when their artwork was completed." Eric earned a bachelor's degree in Health Care Management from Trident University International and brings more than 25 years of diverse experience in the military medical field, where he developed and instructed numerous training programs delivered to military and civilian medical staff. "During my deployments, I saw kids living in terrible circumstances and we did what we could to help them. These experiences inspired me to make a difference in my community at home," Eric shared. We thank Eric Cohn for all of his service.