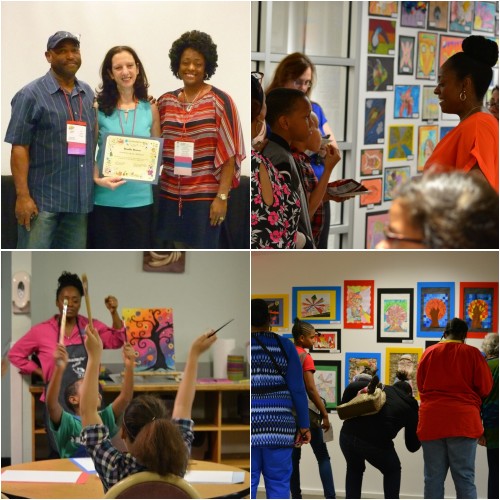 NEWS: Dawna and Al Kelly Expand Footprint to Include All of Detroit, Michigan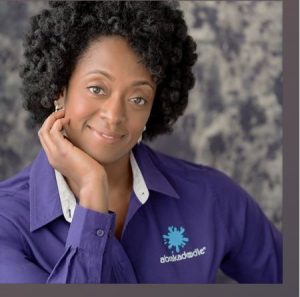 Sterling, VA, May 11, 2018 – Dawna and Al Kelly, owners/directors of Abrakadoodle of Wayne County, MI, have expanded their territory to include all of Detroit, as well as neighboring suburb Grosse Pointe. They join a growing number of multi-unit owners within the award-winning Abrakadoodle franchise system. Dawna and Al Kelly of Canton in 2017 celebrated 10-years with Abrakadoodle by renewing their contact, and they were honored with seven significant awards at the most recent November 2017 national conference. Recognition ranged from three top performance awards (best in Abrakadoodle) to a WOW Award for receiving the highest possible ratings from parents as revealed by Abrakadoodle's 2017 National Parent Survey, as well as the FAC Award for Dawna Kelly's participation as the West/Central Representative and Vice Chair, and the Franchising Gives Back Award for their inspiring community partnership with Samaritas that contributed to Abrakadoodle's selection for 2017 Silver honors with IFA's Franchising Gives Back Award in the Impact and Innovation Category. In 2016 the Kelly's took a leading role in a multi-month community outreach program that entailed partnering with the Plymouth-Canton Community Schools district and other nonprofit organizations to support a special art event and auction that engaged 110 Student Leadership Council representatives from throughout the district. Abrakadoodle of Wayne County was honored with Hula frog's "Most Loved" Award in the category of Arts & Crafts in March 2018. The Kelly's are hosting their fourth annual Student Art Show and Reception at Voyageur College Prep High School on Friday, May 18th from 4:30 pm – 6:30 pm. Hundreds of specially selected art creations from students representing 20 area charter schools will be displayed.
"We are so excited to invest in all of Detroit," said Dawna Kelly. "We want to be part of this city's ongoing comeback story and serve more schools that can benefit from our high-quality art education programs." The Kelly's presently serve 20 charter schools and provide a wide array of art enrichment classes, camps, parties and special events at public and independent schools and community sites throughout Wayne County and Metro Detroit, in addition to operating an Abrakadoodle Art Studio in Canton.
Rosemarie Hartnett, Co-Founder and President of Abrakadoodle remarked, "We are obviously thrilled with the Kelly's decision to expand their highly successful franchise business. They are outstanding franchise professionals, and I expect their success story to continue unfolding in wonderful ways."
Earlier in 2018, Dawna Kelly participated in a podcast interview hosted by Mogul Motivation, "The Art of Impact." She was featured in an article in Entrepreneur that was published in 2015 and reprinted in 2016. Dawna was interviewed in a 2016 article featured in Family Fun Magazine, and she has been spotlighted in Home Town Life, serving Wayne and Oakland counties
Abrakadoodle was the first franchise company to bring a comprehensive, standards-based art education program to schools in the U.S., while also offering programs that include fun art enrichment classes, camps and special art events in community-based sites.   According to Rosemarie Hartnett, Abrakadoodle President & Co-Founder, "Our mission has always been to provide the highest standard of quality art education to children. Art education can make a real difference in their lives, not only in terms of increased academic achievement but also in building imagination, creativity and confidence in children!"
Sterling, VA-based Abrakadoodle (www.abrakadoodle.com) was co-founded in 2002 by award-winning educators/franchise developers Mary Rogers, MA. Ed (ret), and Rosemarie Hartnett, CFE, President. Abrakadoodle is the most comprehensive creativity and art education company of its kind, offering extensive visual arts classes, camps and parties for children ages 20 months to 14 years old at locations across the U.S. and in several international locations. Abrakadoodle's programs inspire children's imaginations by immersing them in such art forms as painting, sculpting, drawing, mosaics, collage, stamping, anime, paper & fabric art and much more at schools and other community locations. Abrakadoodle's Art Splash program features creative art parties and events designed for adult "artventurers."
# # # # #
Abrakadoodle and the Abrakadoodle logo are registered trademarks. Copyright © 2018 Abrakadoodle, Inc.   All rights reserved.