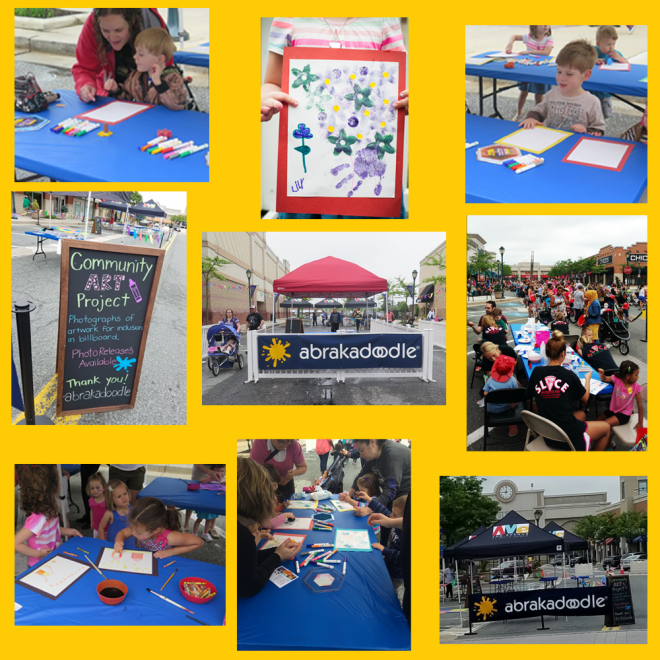 Summer Art Programs Provide Free Art Opportunities for Pre-schoolers and Families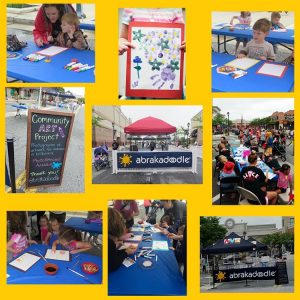 Hundreds of Preschoolers came together in May and June to make art on THE AVENUE at White Marsh during Federal Realty's new Community Program, Tots@10:00.
Abrakadoodle-Baltimore, Maryland created age-appropriate art projects and donated art materials and instructors to engage young children in creative art activities. During the first two of three planned community events, approximately 400 youngsters, ages 2-5, took part in imagination-boosting, fun art activities courtesy of Abrakadoodle. The final event is scheduled in July.
According to Pat Lakatta, Executive Director of Abrakadoodle-Baltimore, "We loved being a part of these events, helping to draw the community together in such a fun and positive way. Art for young children is so beneficial – from gaining valuable school readiness skills and cultivating creativity to developing an appreciation for art and culture – kids come together in healthy, happy self-expression. We look forward to our next event in July!"