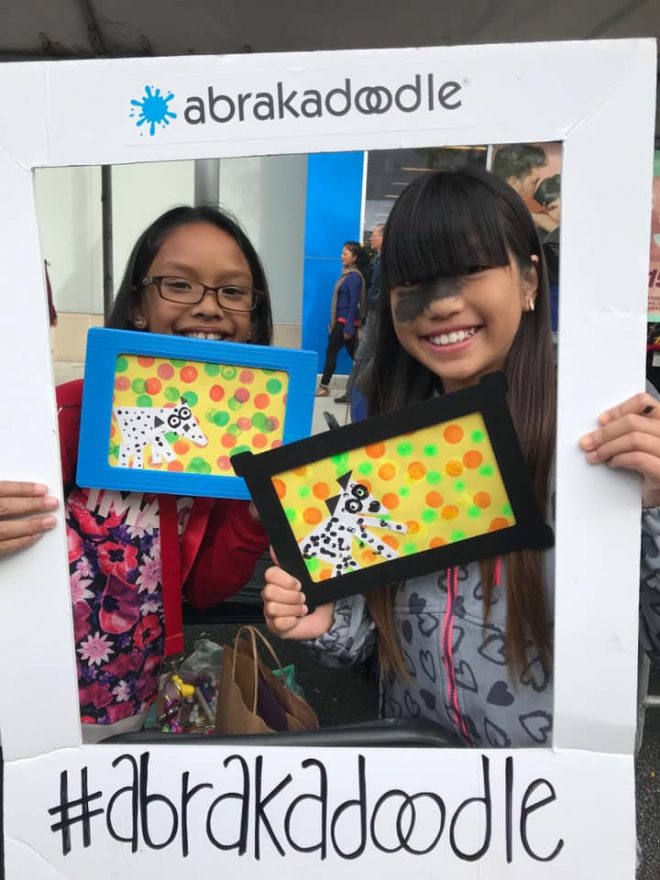 Petoberfest Brings Pets & People Together for Art & Fun
Fall brings fun in all shapes and colors, which was in full force on Saturday, October 19 at Stonebridge at Potomac Town Center in Woodbridge, Virginia, as kids, families and their beloved pets took part in Petoberfest! Eileen Moore, owner/director of Abrakadoodle Prince William County was joined by her talented teaching team for a busy day of face painting and art activities. Petoberfest was a free family and pet-friendly event that featured a pet parade and costume contest, pet-friendly exhibitors, children's entertainment, prizes and more. Pet photo booth donations benefited the Prince William SPCA. Between 11 am and 4 pm, children enjoyed visiting Abrakadoodle's arty area where Abrakadoodle teachers painted animal faces and provided creative animal art activities for kids to enjoy. Even pets were able to get their paws into the fun, with paw print ornaments!
Kudos to Eileen and her teachers, who are often recognized for their stellar community service and truly make a difference and are very involved in the community. Abrakadoodle Prince William County operates a successful and busy art education program, delivering art education at parks and recreation sites, elementary schools, Montessori schools and at sites accessible to home school students.