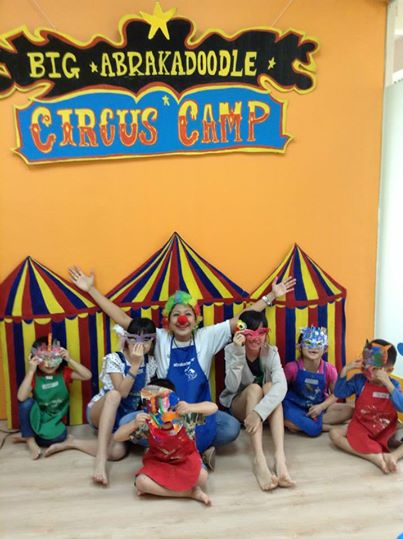 Art Camps Boost Creativity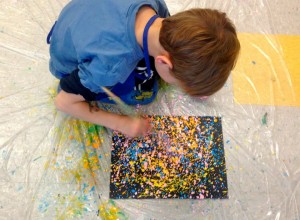 We are excited to announce two new camp programs for 2016 that are added to our remarkable collection of more than 20 themed camps!
Abrakadoodle camps are designed for kids ages 3-12, and we bring everything schools and community sites need to offer an exceptional art experience: well-trained teachers, awesome art camp themes with the perfect art materials to engage kids in fun art adventures. Abrakadoodle camp programs engage kids in design, exploration, creativity, planning and problem solving in an environment that is packed with music, games and art activities that kids love! Abrakadoodle campers can get messy while experimenting with art.
NEW: Mad About Movies is a camp for kids who love movies and the kooky characters, animations and illustrations in them – from minions to dinosaurs to out of this world environments. Together, marvelous movies and art make for some movie madness! Campers learn how movies are made, tell movie stories and recreate their favorite movie characters. Kids will enjoy making new friends in a creativity-boosting environment as they explore animation, storyboards, movie music, games and more!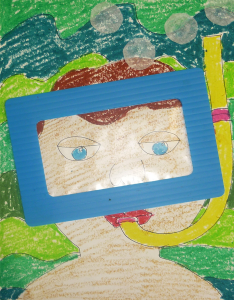 NEW: Under the Sea Art Camp is sure to make a big splash with kids as they learn all about jellyfish, octopuses, dolphins, whales and get fanciful with mermaids. Kids will use a variety of interesting art tools and materials to create fun paintings, collages, sculptures and more. Campers will dive into designing cool art projects, playing games, reading stories, discovering ecology and examining underwater habitats!
As kids unleash their creative potential, they will:
Build skills as they discover art techniques, styles and artists
Use a wide variety of art materials to make original creations
Experiment and problem-solve with inspiring activities
Enjoy fun social interaction via collaborative art adventures
Play joy-filled games
Develop CREATIVITY – the #1 reason Abrakadoodle parent survey respondents tell us is most important for their children!
Abrakadoodle's numerous popular art camp themes, such as Camp Build It; Creepy Crawler's Camp; ZooDoodle Safari; Pirates, Princes and Princesses; Wild, Wild West and so many more represent a wide range of interests that engage kids in hands-on art and creative discovery at its best. Abrakadoodle works with its site partners to select from among a huge array of popular curriculum and themed art camp adventures to ensure that Spring Break Camps, In-School Field Trips and Summer Art Camps meet identified needs and deliver top quality enrichment experiences.
It's not too late to offer Abrakadoodle camps and in-school field trips at your location this year! Find an Abrakadoodle location near you and enjoy the best in creative art education!