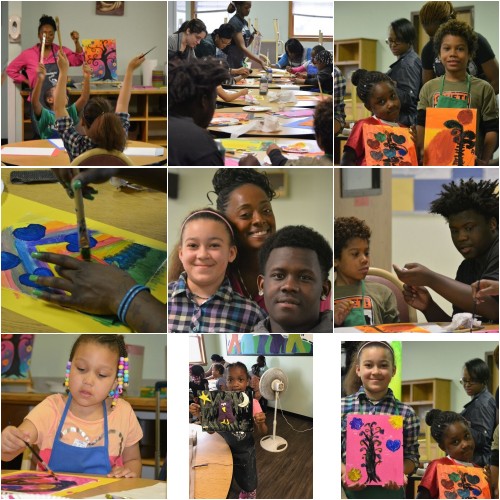 Abrakadoodle Metro Detroit Brings Free Painting & Sculpting Classes to Kids in Need
Happy, proud expressions on the faces of kids served by Samaritas (www.samaritas.org) signified the positive impact resulting from a series of free art events provided by Dawna and Al Kelly of Abrakadoodle Metro Detroit. The award-winning duo accepted the call to action by Abrakadoodle Corporate to bring Arts for All programming to benefit the communities Abrakadoodle franchisees serve.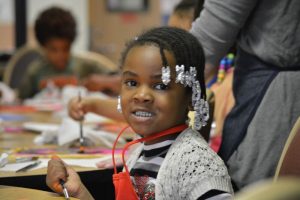 As active community partners, Dawna and Al identified a need with Samaritas, a community-based organization that provides a number of social services for people in need, including a homeless shelter that houses approximately 25 families.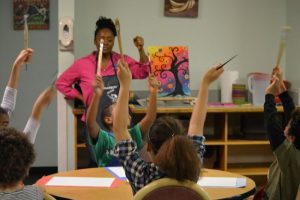 Joined by their skilled and enthusiastic team of teachers and helpers, Dawna and Al provided three, free one-hour art classes on Saturday, March 25th in which they taught groups of children how to paint a colorful tree inspired by Michigan artist Natasha Wescoat, who is featured in Abrakadoodle's curriculum. Abrakadoodle Metro Detroit returned in April to conduct another children's art event in which 20 participants created owl sculptures on canvas, a project that was greatly enjoyed.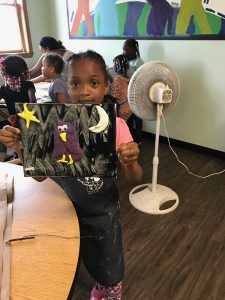 "We really enjoyed partnering with such a worthy organization to bring our program to benefit children who would not otherwise be able to participate in the enriching visual arts," remarked Dawna Kelly. They plan to return again to conduct an adult art event at Samaritas this fall.