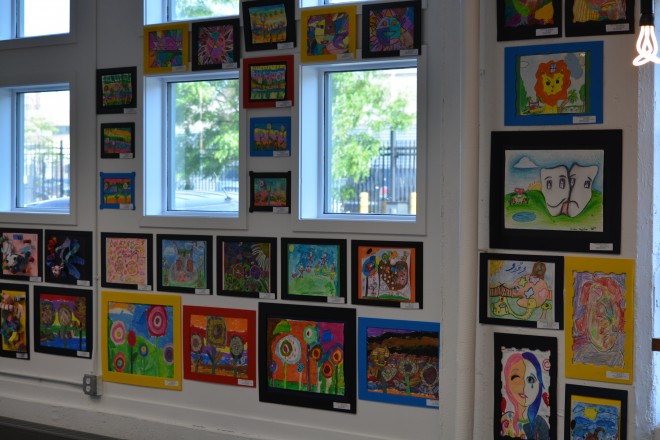 14 Metro Detroit Charter Schools Celebrate Student Art with TechTown Show
Abrakadoodle-Metro Detroit hosted its first annual art show in June to celebrate a year of creativity and learning. Fourteen charter schools took part in the event held at TechTown, a facility located at Wayne State University's Research & Technology Park.
 "We had great parent/student participation," remarked Dawna Kelly, Educational Director of Abrakadoodle-Metro Detroit. Invitations were sent to the families of students whose artwork was selected for display. The exhibition featured 150 pieces of artwork from students at 14 charter schools representing K-8 and one high school. Guests enjoyed a reception with light refreshments and Abrakadoodle art teachers were on hand to answer questions and celebrate their students' achievements.
 "You couldn't wipe the smiles off their faces," Dawna commented regarding her enthusiastic teachers. All of the art students received a certificate to accompany their artwork selected for display. For many students, this occasion marked a first, recognizing their creativity and artistic achievements. "We hope to include even more of our charter schools next year," said Dawna Kelly.
TechTown was so impressed with the student artwork and the associated community-building that the event fostered that they asked Abrakadoodle-Metro Detroit to consider displaying student art at this facility during the school year as a rotating art exhibit.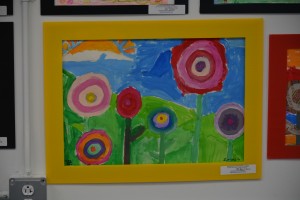 Abrakadoodle-Metro Detroit wishes to thank its partner charter schools: Voyager Academy, Allen Academy, Hanley International Academy, Starr Detroit Academy, Joy Prep Academy, Consortium College Prep Academy, Cesar Chavez East Academy, Highland Park Barber Academy, Bridge Academy (East and West), Central Academy, White Academy, Gesu Catholic School, Immaculate Conception Catholic School, and the Edmonson Academy.