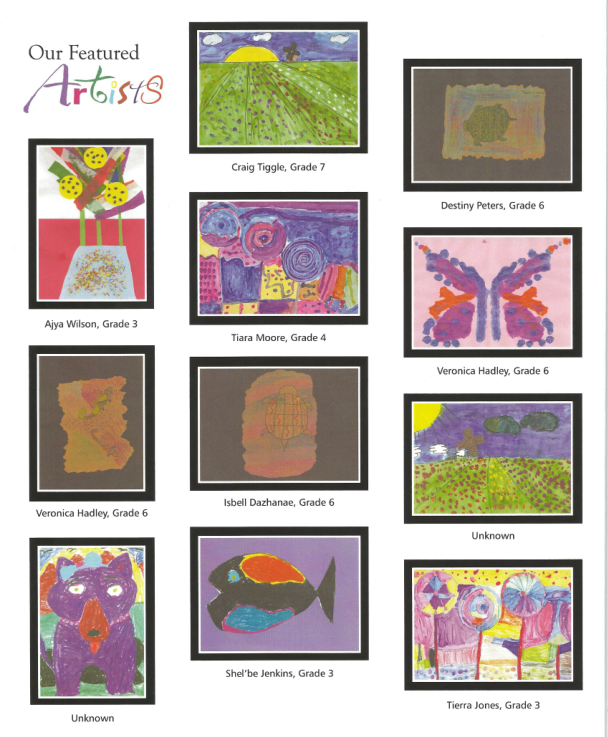 Charter School Creates Art Studio to House Abrakadoodle Art Program
Art is impactful and worthy of investment. This was a message that resonated during a ribbon-cutting ceremony at the Allen Academy in Detroit, which on Monday, January 14th formally opened a spacious, newly renovated space that will be devoted to Abrakadoodle's art program. According to Dawna Kelly, Director of Abrakadoodle-Wayne County, "We are honored by the Allen Academy's commitment to the visual arts. They have been one of our customers (more like family members) for the past five years, and we have been providing our art program for students through grade six in a very small space with no water supply." The new art studio features 24 workstations, two sinks and a space for a kiln to be purchased later this year.
During the formal dedication ceremony, Allen Academy school leader Monique Woodland Phillips was joined by several board members to include Barbara Barrett, Regional Vice President of the charter management group. Isaiah Pettway provided remarks regarding the importance of the fine arts, and Trena Braswell offered comments recognizing the student artwork on display at the event.
The Allen Academy is situated in a former Catholic school, and the art studio space was the former rectory. A priest who lived and worked at the rectory returned to share a heartfelt message about the importance of art education for our society. He talked about a recent visit to a nursing home in which seniors with various levels of impairment would still tap their feet when they heard music or smile at the sight of children's artwork.