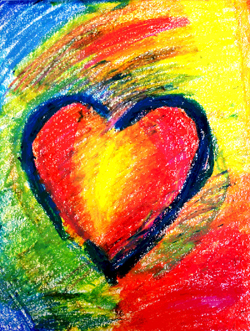 A Valentine to Abrakadoodle Teachers Worldwide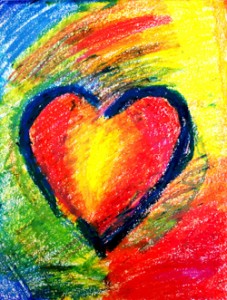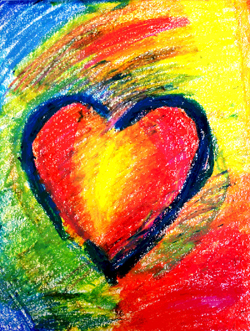 "I am seeking. I am striving. I am in it with all my heart," Vincent van Gogh!
What fun it is to watch the busy little hands of children intent on creating their very own and very unique masterpieces during Abrakadoodle art classes, camps and special art events!  At Abrakadoodle, these creative experiences happen every day world wide – through the outstanding dedication of our Abrakadoodle teachers.   That's why this message is a heartfelt Valentine to Abrakadoodle teachers – all across the U.S., to Singapore, China and Japan – we love our Abrakadoodle teachers!
Abrakadoodle teachers are special.  A parent responding to an Abrakadoodle survey wrote to us about her son's Abrakadoodle teacher saying, "She has helped my son discover the joys of art. We talk about his pictures many times a week, discussing the different artists and techniques."  Another parent wrote about her child's Abrakadoodle teacher saying, "She is a very caring and loving teacher who has a true understanding of the children and brings a positive learning and fun environment to the class."
Sometimes our Abrakadoodle teachers start as parents who love Abrakadoodle!  Maria Gonzalez from Miami, FL learned about Abrakadoodle when the program started at her children's school.  After enrolling her preschooler and kindergartner in Abrakadoodle, Maria says, "I fell in love with the program!  I loved that the children could always feel free to be creative while learning about art.  And it's so much fun for them!"  After seeing an advertisement for Abrakadoodle teachers, Maria decided to apply for the position.  Not long after becoming an Abrakadoodle teacher, Maria decided to take a next career related step and become an Abrakadoodle franchise owner!  Maria recently said, "I have 5th grade children in our program that have been with Abrakadoodle since Pre-Kindergarten, when I was their teacher!"
Happy Valentine's Day Abrakadoodle teachers!  Thank you for bringing your dedication, love of learning and love of the arts to children worldwide! #WeLoveOurArtTeachers