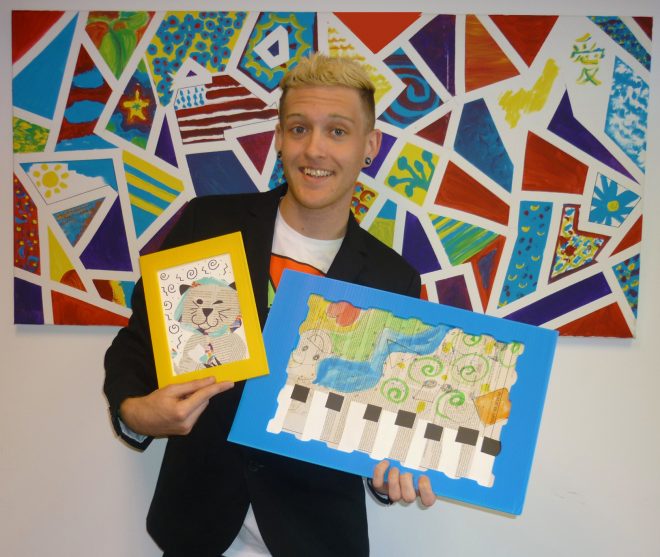 NEWS: Abrakadoodle Welcomes New Pensacola Location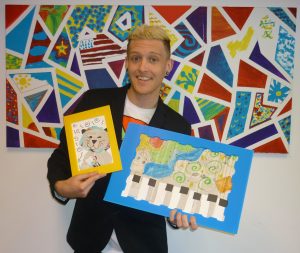 Sterling, VA, February 12, 2018 – Abrakadoodle is pleased to welcome "Bluetiful" new franchisee Colby Detwiler to its newest franchise territory serving Pensacola that will bring award-winning creative, mobile art programs to benefit children and adults. New franchise owners are assigned a Crayola® color, and Colby believes "Bluetiful" is a great fit for his new business. Like Crayola's new color, Colby is a big advocate of arts-infused STEAM education. Abrakadoodle offers a robust STEAM curriculum that brings hands-on art experiences in the applied topics of science, technology, engineering and math. Abrakadoodle Pensacola will be debuting at Pensacon February 23rd through the 25th, with a big tent in the Poseidon Bay area featuring face painting during the popular event. Abrakadoodle offers wide-ranging art programs to include visual arts classes, camps, workshops, in-school field trips, arty parties and face painting delivered at schools, community centers and other sites in the community. Abrakadoodle also offers creative art programs and social art parties and events through its Art Splash program, which is designed specifically for adults. Abrakadoodle will be serving the Pensacola area to include North and West Pensacola, Brent, Cordova and Warrington. Learn more about Abrakadoodle Pensacola by visiting http://www.abrakadoodle.com/fl-pensacola/.
"We are pleased to welcome Colby to our award-winning Abrakadoodle franchise system," said Rosemarie Hartnett, CFE, President and Co-Founder of Abrakadoodle, Inc. "Colby brings a great energy and a passion for art that combined with his Abrakadoodle teaching experience will equip him in building a vibrant business."
"I've been involved in art my whole life," said Colby Detwiler. For the past three years, Colby held positions of increasing responsibility for the neighboring Abrakadoodle NWF franchise as a teacher and most recently regional manager. A professional artist for the past six years, he just completed a year-long exhibition of his artwork and has been featured in galleries around the Panhandle. "I can't wait to bring Abrakadoodle's amazing art to kids in Pensacola! It's going to be Bluetiful," Colby remarked.
Abrakadoodle Pensacola is hiring teachers. If you enjoy art and working with children, contact Colby Detwiler to inquire about employment opportunities. To learn more about creative art programs or to bring Abrakadoodle classes and activities to your location, please go to www.abrakadoodle.com/fl-pensacola or contact Colby Detwiler at cdetwiler@abrakadoodle.com or call (850) 312-1994. Visit Abrakadoodle Pensacola on Facebook for program updates.
Sterling, VA-based Abrakadoodle (www.abrakadoodle.com) was co-founded in 2002 by award-winning educators/franchise developers Mary Rogers, MA. Ed (ret), and Rosemarie Hartnett, CFE, President. Abrakadoodle is the most comprehensive creativity and art education company of its kind, offering extensive visual arts classes, camps and parties for children ages 20 months to 14 years old at locations across the U.S. and in several international locations. Abrakadoodle's programs inspire children's imaginations by immersing them in such art forms as painting, sculpting, drawing, mosaics, collage, stamping, anime, paper & fabric art and much more at schools and other community locations. Abrakadoodle's Art Splash program features creative art parties and events designed for adult "artventurers."
# # # # #