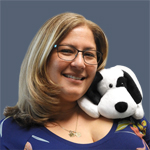 NEWS – Abrakadoodle Announces Newest Franchise Location: Trumbull, CT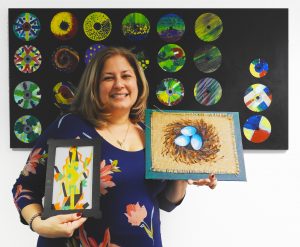 Sterling, VA, February 3, 2020 – Abrakadoodle is pleased to welcome new franchise owners Camille and Walter Chistoni of Trumbull, CT. Camille will be taking the lead in day-to-day operations as she embarks on developing their art education franchise that will serve Fairfield County. Abrakadoodle Trumbull will be bringing creative, mobile art programs to benefit children in the community. Abrakadoodle's award-winning visual arts classes, camps, workshops, in-school field trips, special events and arty parties are delivered at schools, community centers, and other community sites. "I am very passionate about kids and creativity," remarked Mrs. Chistoni. "Abrakadoodle's process art philosophy resonates with me, as does the opportunity to directly impact people in my community with a proven program that has an educationally rich curriculum," she remarked.
In addition to its award-winning art education programs, Abrakadoodle also offers creative art programs and social art parties and events through its Art Splash program, which is designed specifically for adults. Abrakadoodle also provides face painting for parties and community events through its Arty Faces program. Abrakadoodle Trumbull will be serving Fairfield, Bridgeport, Milford, Monroe, Southport, Stratford, Trumbull, Shelton and Newtown areas. Learn more about Abrakadoodle Trumbull and request services by visiting http://www.abrakadoodle.com/ct-trumbull/, call Camille Chistoni at (203) 385-1010 or via email at cchistoni@abrakadoodle.com.
"We are delighted to welcome Camille and Walter to our award-winning Abrakadoodle franchise system," said Rosemarie Hartnett, CFE, President and Co-Founder of Abrakadoodle, Inc. "They bring a wonderful combination of educational and business expertise along with a genuine desire to make a positive impact on their community that will serve them well in developing a vibrant business."
With a Master's Degree in Education from Queens College, Camille Chistoni has worked in various capacities in Special Education, teaching K-1 elementary students. She has most recently been a Paraprofessional for Trumbull Public Schools. Earlier in her career, Camille made use of her Bachelor's degree in Hotels & Restaurant Management, holding various positions in the hospitality industry. The daughter of an entrepreneurially-minded optician father, Camille managed her dad's retail optical business. Camille is married to Walter Chistoni, who is a partner in their Abrakadoodle Trumbull business. Walter earned his bachelor's degree from Fordham University, where he majored in Marketing and Business Management. His career has featured positions for media agencies, where he has managed sales and marketing for traditional print and digital properties. The couple reside in Trumbull and have two children. "The integrity of Abrakadoodle's management and staff impressed me from the beginning," commented Camille. "With my educational experiences and shared beliefs in a child-centered, active discovery approach to teaching art, I look forward to working with schools and community sites to bring outstanding creative art programming."
Abrakadoodle of Trumbull is hiring teachers. If you enjoy art and working with children, contact Camille Chistoni to inquire about employment opportunities. To learn more about creative art programs or to bring Abrakadoodle classes and activities to your location, please visit www.abrakadoodle.com/ct-trumbull/; contact Camille Chistoni via email cchistoni@abrakadoodle.com or call (203) 385-1010. Visit Abrakadoodle Trumbull on Facebook for program updates.
Sterling, VA-based Abrakadoodle (www.abrakadoodle.com) was co-founded in 2002 by award-winning educators/franchise developers Mary Rogers, MA. Ed (ret), and Rosemarie Hartnett, CFE, President. Abrakadoodle is the most comprehensive creativity and art education company of its kind, offering extensive visual arts classes, camps and parties for children ages 20 months to 14 years old at locations across the U.S. and in several international locations. Abrakadoodle's programs inspire children's imaginations by immersing them in such art forms as painting, sculpting, drawing, mosaics, collage, stamping, anime, paper & fabric art and much more at schools and other community locations. Abrakadoodle's Art Splash program features creative art parties and events designed for adults.
# # # # #
Abrakadoodle and the Abrakadoodle logo are registered trademarks. Copyright © 2020 Abrakadoodle, Inc.   All rights reserved.