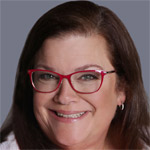 NEWS: Abrakadoodle Welcomes New Owner to Central Maryland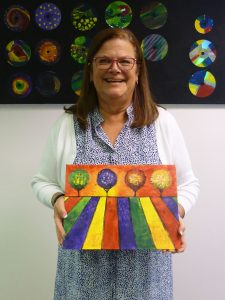 Abrakadoodle is pleased to welcome Marianne Daley (photo above), who purchased the Central Maryland franchise. She is bringing award-winning creative, mobile art programs to benefit children and adults in their community, serving existing customers and expanding the business. Marianne has a passion for art, children and education. With a goal of helping kids to develop important creativity and right-brains skills, Marianne is delivering a wide range of art programs to include visual arts classes, camps, workshops, in-school field trips, special events and arty parties delivered at schools, community centers, parks and recreation facilities and other sites that serve the community. Abrakadoodle also offers creative art programs and social art parties and events through its Art Splash program, which is designed specifically for adults. Abrakadoodle Central Maryland serves communities including Howard County, Burtonsville, Catonsville, Fort Meade and parts of Laurel and Anne Arundel. Summer art camps are enrolling now at various locations. Discover Abrakadoodle Central Maryland or register by visiting www.abrakadoodle.com/md-howard-county/; on Facebook – Abrakadoodle Art-Central MD or contact Marianne Daley at 410-381-5566 or mdaley@abrakadoodle.com.
"We are pleased to welcome Marianne to our award-winning Abrakadoodle franchise system," said Rosemarie Hartnett, CFE, President and Co-Founder of Abrakadoodle, Inc. "She brings strong business, marketing, customer relations and training experience that will help her build a strong and vibrant visual arts program to serve the community."
Ms. Daley studied Business Management at Anne Arundel Community College and has held positions of increasing responsibility in marketing during her 30-year career with Hunter Douglas. A highlight of her career was time spent volunteering for the Stephen Siller Tunnel to Towers Foundation, making homes for catastrophically disabled veterans. In her self-described "Marianne 2.0," she wanted a new challenge and discovered Abrakadoodle. "I love the company," Marianne Daley declared and added, "I was looking for an opportunity to meet people and to make a difference with a program that incorporates my love of kids and art." Abrakadoodle is also a community-centered company known for making a difference with its Arts for All program that provides free, high quality art programming for kids and adults who would otherwise be unable to participate at Abrakadoodle locations nationwide. Marianne resides in Gambrills with her daughter and her daughter's adorable poodle Molly.
Sterling, VA-based Abrakadoodle (www.abrakadoodle.com) was co-founded in 2002 by award-winning educators/franchise developers Mary Rogers, CFE, MA. Ed (Retired), and Rosemarie Hartnett, CFE. Abrakadoodle is the most comprehensive creativity and art education company of its kind, offering extensive visual arts classes, camps and parties for children ages 20 months to 14 years old at locations across the U.S. and in several international locations. Abrakadoodle's programs inspire children's imaginations by immersing them in such art forms as painting, sculpting, drawing, mosaics, collage, stamping, anime, paper & fabric art and much more at schools and other community locations. Abrakadoodle's Art Splash program features creative art parties and events designed for adult "artventurers."
# # # # #
Abrakadoodle and the Abrakadoodle logo are registered trademarks. Copyright © 2017 Abrakadoodle, Inc.   All rights reserved.