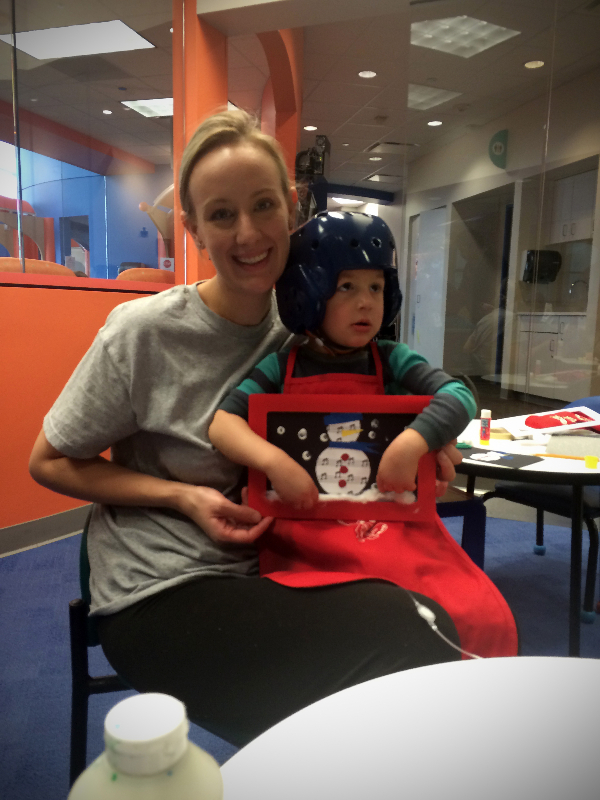 Abrakadoodle's Arts for All Grant Helps Bring Holiday Joy
News Release
For Immediate Release
Contact: Karin Machusic, Director of PR, Abrakadoodle; karin@abrakadoodle.com
Abrakadoodle Brings Creative Joy to Kids at Texas Children's Hospital
Second of three art events helps kids create positive memories during a challenging time
Houston, TX, Dec.17, 2014 – Thanks to an Abrakadoodle Arts for All grant, children receiving treatment at Texas Children's Hospital are enjoying art programming that helps them feel a sense of normalcy, artistic control and creative hands-on fun. The first of three Abrakadoodle art events was held Oct. 8 for approximately ten patients and siblings at Texas Children's Cancer and Hematology Centers; the second took place Dec. 3 and served 13 patients and siblings. The final art event will take place in early 2015. Abrakadoodle provided all of the art materials and instruction courtesy of the company's Arts for All grant that funds programs to benefit kids who face a variety of challenging situations at locations nationwide.
"We are very grateful for the opportunity provided by Abrakadoodle for our patients to create holiday artwork that they can look back on with pride," remarked Carol Herron, Arts in Medicine Program Coordinator, Texas Children's Cancer and Hematology Centers. She added, "It is a joy to be able to help families make positive memories from a very difficult time in their lives. To bring the holidays into the clinic is to provide some sense of normalcy to these families. Thank you to Abrakadoodle for helping to do this."
According to Charla Stuart, Program Director of Abrakadoodle-Greater Metro Houston, "I feel that our art program has had a very positive impact on the delightful patients at the Texas Children's Cancer and Hematology Centers. The joy was apparent in the shining faces of our program participants as they created imaginative art works that reflected their own respective styles."
Abrakadoodle is a global art education franchise that has served more than one million students in its creative art classes, art camps, as well as special events, birthday parties and more. Abrakadoodle of Greater Metro Houston delivers creative art programming in Tanglewood, Briargrove, River Oaks, Memorial Park, Montrose, Upper Kirby, Galleria, Bellaire, Meyerland and West University Place. To learn more about Abrakadoodle, visit https://www.abrakadoodle.com/tx-greater-metro-houston/.
Abrakadoodle (www.abrakadoodle.com) was co-founded in 2002 by award-winning educator/franchise developer Mary Rogers, CFE, MA.Ed, and children's services franchising expert Rosemarie Hartnett, CFE. Abrakadoodle is the most comprehensive creativity and art education company of its kind, offering extensive visual arts classes, camps and parties for children ages 20 months to 14 years old. Abrakadoodle's programs inspire children's imaginations by immersing them in such art forms as painting, sculpting, drawing, mosaics, collage, stamping, fabric art and much more at schools and other community locations.
# # # # #