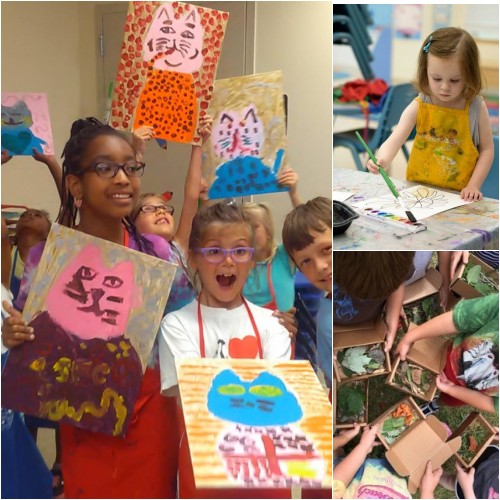 Summer Camps Snapshot: Abrakadoodle Camps Spark Imaginations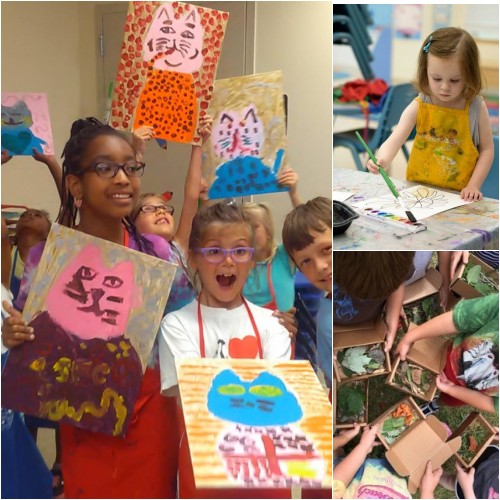 Thousands of students have taken part in Abrakadoodle art camps this summer at locations across the nation, with students developing creativity, creating original art, learning new skills and sharing laughs and smiles! We share just a few camp experiences below.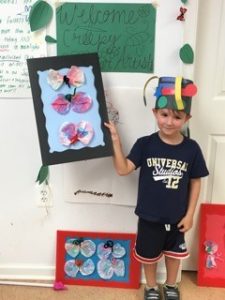 Celebrating nature in Virginia … at the Bug Me Art Camp at Silver Lake Regional Park, a part of Prince William County Parks and Recreation, Abrakadoodle of Prince William County campers discovered a perfectly inspiring natural setting with woods, trails and water, where they explored the park, examined bugs and collected items from nature. Students enjoyed art, games and crafts.
According to Eileen Moore, Education Director of Abrakadoodle-Prince William County, "I loved how some of the students did a daily countdown, saying 'Oh no, only four more days of camp,' which made me feel great that they were enjoying their experience."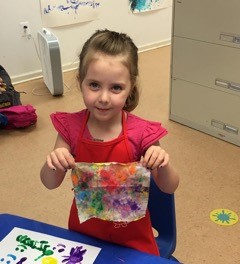 After finishing her artwork, this little girl held up her hand wipe after cleaning her hands and quipped, "Now, that's a piece of artwork!"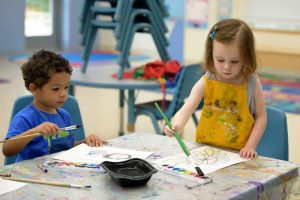 Life's a beach … during Abrakadoodle's Beach Party Camp, offered in partnership with Maryland's Howard County Recreation and Parks, students took part in beachy, sandy art camp fun! Lisa Marianelli, Education Director of Abrakadoodle – Howard County, voted Best Art Program & Summer Camp four years running by Maryland Family Magazine, reported that her campers had a blast. Students designed their own sun visor, danced to party music and created some incredible underwater art. The kids learned about world-famous chalk artist Julian Beevers and created their own unique sidewalk designs. They made sand and shell designs and enjoyed a special Beach Party Day!
Art Camps spanning many themes … Kim Nubel, Education Director of Abrakadoodle-Atlanta reported to us that she ran 36 summer camps and four in-school field trips, with a great turnout at Peachtree Presbyterian and other locations all summer! Check out images from some of the different themed camps: