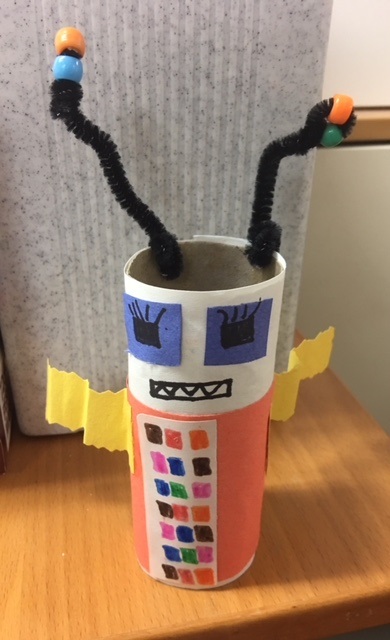 Full STEAM Ahead for these Industrious Kindergartners
Who isn't intrigued by robots? Kids naturally imagine so many possibilities, especially given some guidance and creative tools. With Abrakadoodle's robust STEAM curriculum, a group of Kindergarten students discovered it was their lucky day on April 12 when Thunder Hill Elementary School hosted its 7th annual STEAM Day. Marianne Daley, Educational Director of Abrakadoodle of Howard County was selected as an enthusiastic volunteer to share her visual arts expertise in leading Kindergartners in a special STEAM activity. "The kids had so much fun!" Ms. Daley exclaimed. She said they discussed robots and whether students had robots in their homes. They talked about the role of robots, and then Marianne challenged her students to think about what their robots would be able to do; how it would work and whether the robot they designed would have a name. "The kids went wild," she said. Equipped with loads of art supplies and materials, the kids got to work on creating their own robots.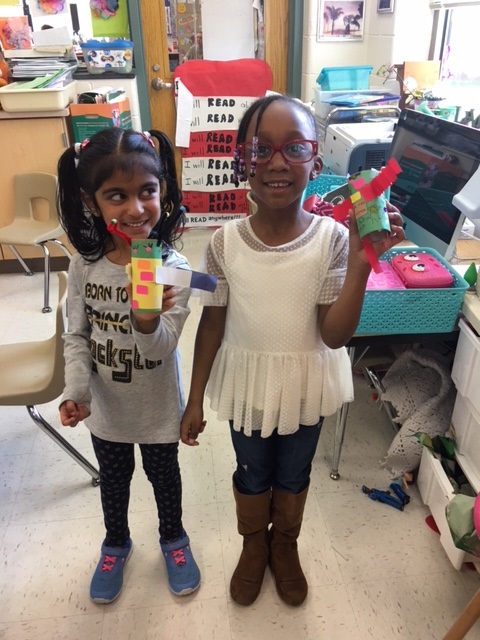 At the end of the arty session, Marianne interviewed her mini "technology engineers" and inquired about their robots. They proudly stood up and shared the unique characteristics of their creations. We met a robot that would sing and dance for you to "make sure you always felt happy"; a robot that flew and shot Oreo cookies out of it's mouth into your mouth; a robot that made chocolate and had it stored wrapped and then would unwrap it and put it into your mouth; robots that cleaned rooms; robots that did chores; robots that walked the dog and picked up the poop; robots that were dogs so you didn't have a mess, as well as a patchwork robot just like Elmer. "It was a truly special day," commented Marianne. Imagination at work and play is the Abrakadoodle way!