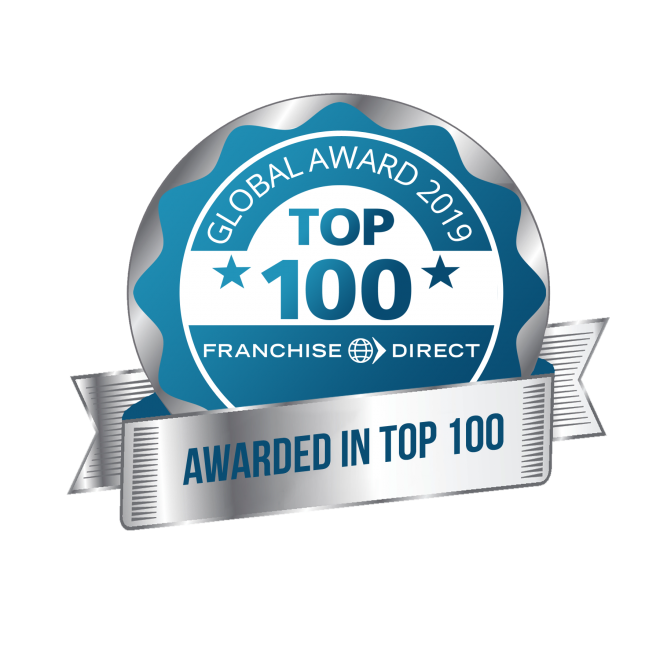 NEWS: Abrakadoodle Named a Top 100 Global Franchise
Press Release
Abrakadoodle Named Among Top 100 Global Franchises
Franchise Direct ranks "stand out" franchises that have expanded internationally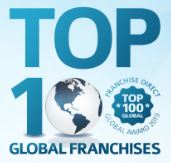 Sterling, VA, March 15, 2019 – Abrakadoodle, a global leader in creative art education, has been named to the Franchise Direct list for Top 100 Global Franchises for 2019.
"We are thrilled to be named to this impressive global franchise ranking," said Rosemarie Hartnett, co-founder and President of Abrakadoodle. "Our global success is in part a reflection of how our creative art education programs are valued around the world, as well as Abrakadoodle's scalable franchise model." Abrakadoodle has a strong and growing presence in China, which brings art education to more than 200,000 children. Abrakadoodle is also thriving in Singapore and has most recently launched in Mexico and Australia.
According to Franchise Direct, "The franchises that comprise the Top 100 Global Franchises stand out from thousands of franchises that have invested in international expansion strategies." Franchise Direct reports that all of the Top 100 Global Franchises "share the keys to business success an any level including: a well-defined business identity, a clear business plan, a commitment to training and support, sensitivity to environmental issues, and the ability to innovate to keep pace with ever-changing social and economic conditions." The criteria for this Top Global Franchises include: system size based upon number of units; sales revenue for the system; stability and growth; number of years in operation; number of countries operated in, as well as other considerations, such as financial assistance provided to franchisees; presence of an environmental policy and corporate citizenship.
To view the entire list, visit Franchise Direct Top 100 Global Franchise Rankings.
Since 2002, Abrakadoodle has been the leading provider of art classes, camps, parties and art events serving well over one-million children around the world. Abrakadoodle's Art Splash program also brings fun art events to adults. Providing these multiple programs, our owners become the "go to" brand for all things arts and creativity related – for both children and adults – all in one franchise offering.
Abrakadoodle Master Franchisees open Abrakadoodle Art Studios for Kids and often also partner with other schools and community sites to deliver programming. In the U.S., Abrakadoodle is a home-based business that brings our art programs on-site to schools and community sites through our mobile art program. We provide well-trained teachers and all the art materials needed for these fun and creative art experiences.
Abrakadoodle's expansive art curriculum is unrivaled, exceeding the national standards for visual arts education. Learn more about franchise opportunities with Abrakadoodle by visiting https://www.abrakadoodle.com/franchise/.
Other recent accolades include Entrepreneur's Franchise 500; Expat Living (Singapore) 2019 Reader's Choice Award for Best Kids' Art Program; Finalist for 2018 Zor Award for "The Best Franchise to Buy: Smart Kids Category" by The Franchise Times; Entrepreneur's 2018 Top 200 Franchises Operating in the World; Top Franchises for Veterans – November 2018; numerous Hula Frog "Most Loved" program awards; Silver Honors, Franchising Gives Back Awards 2017; Franchise Times Next 300 placement October 2017; featured in 2017 Franchise Business Review as an "Industry Influencer" in their Women in Franchising Report; About.com's Parenting Channel 2016; profiled Abrakadoodle afterschool programs in Family Fun Magazine; MSN Money; Top 200 Global Franchise (multi-year)
About Abrakadoodle
Sterling, VA-based Abrakadoodle (www.abrakadoodle.com) was co-founded in 2002 by award-winning educators'/franchise developers Mary Rogers, MA. Ed (Ret), and Rosemarie Hartnett, CFE. Abrakadoodle is the most comprehensive creativity and art education company of its kind, offering extensive visual arts classes, camps and parties for children ages 20 months to 14 years old at locations across the U.S. and in several international locations. Abrakadoodle's programs inspire children's imaginations by immersing them in such art forms as painting, sculpting, drawing, mosaics, collage, stamping, anime, paper & fabric art and much more at schools and other community locations. Abrakadoodle's Art Splash program features creative art parties and events designed for adult "artventurers."