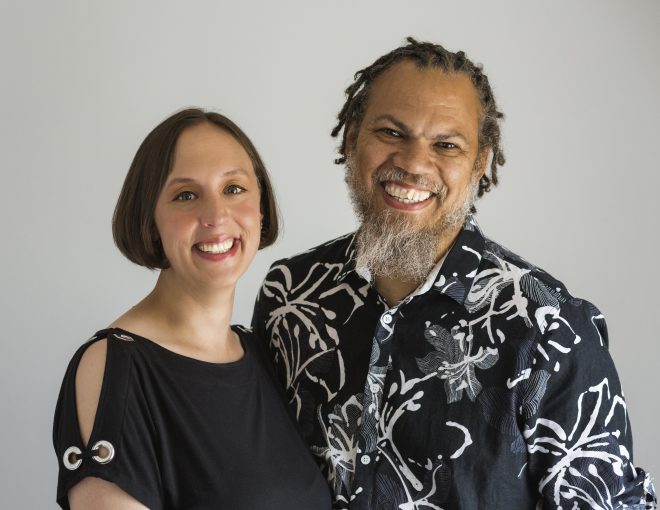 NEWS — Abrakadoodle Announces Newest Franchise Location: Somerset County NJ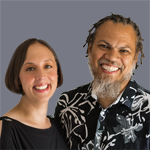 Sterling, VA, June 2021 – Abrakadoodle is pleased to welcome new franchise owners Laura and Shaheed Shabazz of Bernardsville, NJ. The artistic duo is launching their art education franchise and will serve Somerset County, including Somerset Hills, Bridgewater, Hillsborough, Piscataway, Somerset and surrounds. Abrakadoodle Somerset County will bring award-winning, creative visual arts classes, camps, workshops, in-school field trips, special events and arty parties to schools, recreation centers, and other community sites. During 2020, Abrakadoodle expanded its offerings to include complete online learning programs to bring virtual art learning directly to students. Laura and Shaheed look forward to assisting with Creative Placemaking efforts and contributing to the creative spirit of their local area.
Laura has shepherded both children and adults into a deeper connection with their creativity for over 30 years. Whether teaching students the art of songwriting, leading open-ended collage workshops, or helping struggling writers, Laura's mission has always been to help people nurture their personal creative process. Shaheed, a musician and creative entrepreneur, owned/operated a recording studio for 13 years, performed and recorded widely as a blues guitarist, and taught guitar. Additionally, Shaheed and Laura ran a guitar teaching business for 8 years while juggling other professional pursuits at the same time. They bring all of this accumulated expertise to their new franchise business. Laura remarked, "Making things with my hands and working with art has been deeply therapeutic and meaningful in my life. Abrakadoodle is a wonderful program that we're excited to bring to our area. We signed our daughter up for a class before joining the company, just to test it out, and were incredibly impressed. Abrakadoodle sets itself apart as the best creative art education program around."
Abrakadoodle academic art programs are offered at more charter schools, elementary schools and pre-K programs than any other program. Schools that partner with Abrakadoodle gain from the comprehensive academic art program in which students experience a wide variety of materials, techniques, and styles. Students use specialty art materials, learn about contemporary and master artists, explore art from around the world, work in two and three dimensions and much more. A team of experienced artists and educators design the Abrakadoodle curriculum and focus upon providing a balanced program that sequentially builds both skills and knowledge. In addition to its art education, children can also enjoy enrichment classes, special events, arty parties, and face painting. Kids aren't the only ones being creative. Abrakadoodle also offers art programs, art parties and teambuilder events through its Art Splash program, which is designed specifically for adults. Learn more about Abrakadoodle Somerset County by visiting https://www.abrakadoodle.com/nj-somerset-county/, calling 908-367-3131 or via email Laura Shabazz at lshabazz@abrakadoodle.com.
"We are delighted to welcome Laura and Shaheed to our Abrakadoodle franchise system," said Rosemarie Hartnett, CFE, President and Co-Founder of Abrakadoodle, Inc. "They bring a great deal of experience in visual arts education, as well as a background in business development.  Laura and Shaheed have a genuine desire to make a difference in the lives of children in their community, which will serve them well in developing a vibrant business."
 Laura Shabazz has worked as an independent artist for the past seven years with exhibits in New Jersey and New York and with her artwork featured in numerous publications. At the same time, Laura worked in Circulation and Readers Services at the Bernardsville Public Library (2014-2020) where she spearheaded adult creativity workshops, Artful Storytime with 2 and 3-year-olds, and the Altered Book Exhibit for Makers Day. Laura earned a BA in Cultural Anthropology from Columbia University in NYC and an Associates in Interior Design from the Parsons New School of Design, with supplemental coursework in fine art, education, and religion at Oberlin College and Montclair State University. Shaheed Shabazz leapt into work and entrepreneurship as a teenager. He owned and operated a recording studio for 13 years where he managed online marketing efforts and designed promotional materials for clients. His other entrepreneurial pursuits have included organizing and curating an art show, establishing business partnerships, executing successful marketing campaigns for small businesses, web design, and more. Jointly, Laura and Shaheed co-owned a guitar school where they taught and supervised a small squad of additional teachers. They also co-produced a short film on buying your first guitar. Most recently, Shaheed spent nearly three years with a manufacturer in which he was responsible for sales, technical support, email marketing and e-commerce. "As our community reopens, we look forward to providing opportunities for people to gather and be creative," Shaheed says.
To learn more about creative art programs or to bring Abrakadoodle classes and activities to your location (online or in person), please visit https://www.abrakadoodle.com/nj-somerset-county/; contact Laura Shabazz via email lshabazz@abrakadoodle.com or call 908-367-3131. Visit Abrakadoodle Somerset County on Facebook for program updates.
Sterling, VA-based Abrakadoodle (www.abrakadoodle.com) was co-founded in 2002 by award-winning educators/franchise developers Mary Rogers, MA. Ed (ret), and Rosemarie Hartnett, CFE, President. Abrakadoodle is the most comprehensive creativity and art education company of its kind, offering extensive onsite and online visual arts classes, camps and parties for children ages 20 months to 14 years old at locations across the U.S. and in several international locations. Abrakadoodle's programs inspire children's imaginations by immersing them in such art forms as painting, sculpting, drawing, mosaics, collage, stamping, anime, paper & fabric art and much more at schools and other community locations. Abrakadoodle's Art Splash program features creative art parties and events designed for adults.
# # # # #
Abrakadoodle and the Abrakadoodle logo are registered trademarks. Copyright © 2021 Abrakadoodle, Inc.   All rights reserved.