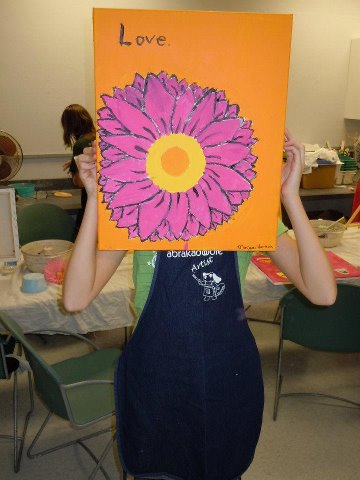 Celebrating Creativity in Afterschool Programs
At schools nationwide, Abrakadoodle celebrates creativity in after school programs by delivering creativity-boosting programming that helps kids develop art skills and confidence while having fun. Each year, Abrakadoodle joins millions in celebrating Lights On Afterschool, a campaign of the Afterschool Alliance, which recognizes the importance of providing safe, strong afterschool options for children nationwide. During an interview on Education Nation, former Secretary of State Condoleeza Rice said "Not just safe but learning" when speaking about children's experiences in afterschool programs. We applaud this thinking and the notion of providing children with brain-boosting opportunities that extend classroom learning. Abrakadoodle's after school programs combine strong arts education with increasingly valuable creativity development, which engages children in hands on learning that emphasizes problem solving, originality and imaginative
expression.
Gains are beyond measure when children develop a sense of confidence and
craftsmanship in the process of creating art. Art is such a powerful communication tool, and children in our program learn to appreciate the unique voice that each of them brings to his or her own creative endeavor. Consider enrolling your child in art afterschool to inspire your child's imaginative skill building!