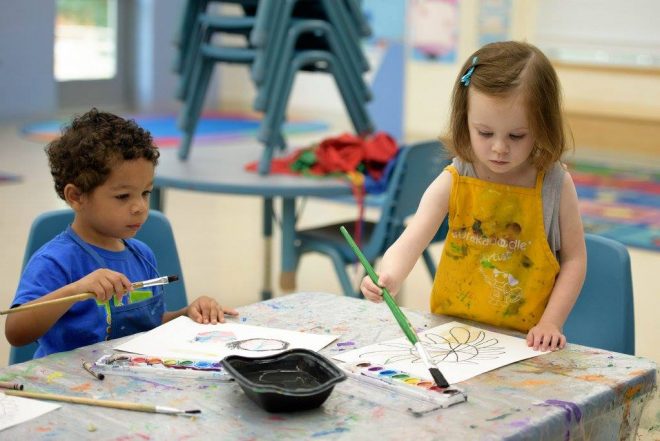 Get an Early Start with Art
Getting an early start in the arts can make a real difference in the lives of children. The arts impact the developmental growth of every child. When children express themselves through the arts, they benefit in many ways. Research shows that the benefits of early arts education extend way beyond providing an important creative outlet for children. Young children build fine motor, language and cognitive skills. Elementary age students strengthen problem-solving and critical thinking skills, which helps to increase overall academic achievement and school success. When children use their imaginations, they enjoy a sense of accomplishment, as well as build confidence in themselves.
Art education also helps children develop a sense of craftsmanship, quality task performance, and goal-setting, which are valuable skills needed to succeed in the classroom and beyond. The arts help children to develop more appreciation and tolerance for other people's unique point of view. A quality art program also introduces children to world cultures through art forms and activities unique to different regions and countries. From broadening perspective to expressing thoughts, feelings and perceptions, the visual arts are a smart choice for children. Art is one activity that offers children a release from the increasing pressures of academics, sports and many other competitively-focused enrichment activities. A balm for the soul, art also helps kids learn how to see the big picture, which is an important life skill.