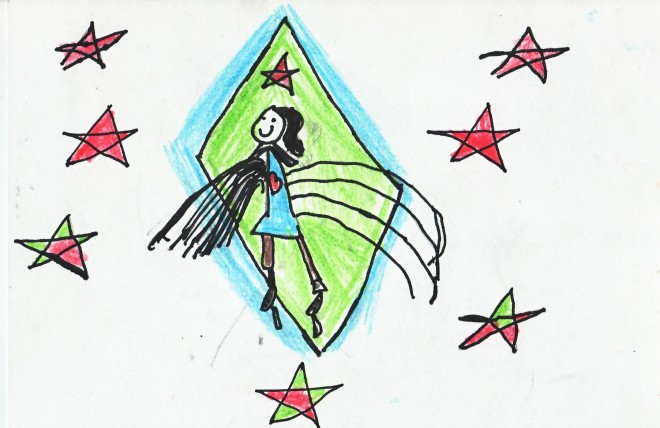 Art Gives Kids a Tool to Express Their Unique Vision
When children are free to express their ideas, we all benefit. As parents, we can enjoy a view into what inspires our children. Allowing children to create art without constraints provides great fodder for conversation – never judgment. Some children naturally inject humor into their art, while others convey interesting visual metaphors. Give a child color pencils, crayons, markers and age-appropriate art supplies such as scissors, paints and more, along with some sturdy art paper and watch his/her imagination take shape!
Does your child need a nudge to start the creative process? You may want to challenge your child to create art based upon what he loves, such as animals, sports, cartoons, nature, friends and more. When your child is ready to reveal her art, ask open-ended questions, such as "Tell me about your art?" or "How did you come up with that idea?" or "What an interesting background – what made you decide to create it that way?" Avoid making judgments or asking closed questions, like "What is it?" Left to their own devices, children will experiment and express their emotions, fears, hopes, dreams and ideas. Given freedom and encouragement, children build confidence as they explore the visual arts and open up to new experiences. They also learn to appreciate their own uniqueness and that of others.