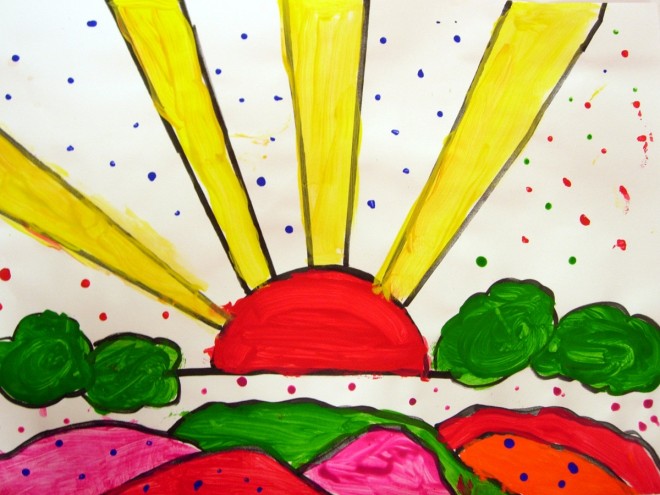 Eye-Popping Fun with Pop Art
Pop Art just sounds fun, doesn't it? It brings to mind ideas that are fresh and burst off the page in colorful, clever ways. Pop Art originated in the 1950's, and it is short for Popular Art, because it was inspired by widely recognized and admired objects, advertising, publications and people ranging from Campbell's soup to Elvis Presley to comic strips and more.
Abrakadoodle teaches children about Pop Art in its art classes. Students learn about such American born Pop Artists as Andy Warhol and Roy Lichtenstein. Andy Warhol is an art icon in his own right, having achieved his goal to become famous. He was a pioneer in Pop Art in the United States, creating colorful art around everyday things in our lives such as Brillo Boxes, Campbell's Soup, as well as high profile people like Marilyn Monroe and quirky imagery like cow wallpaper. Roy Lichtenstein was best known for his comic strip art and his hallmark style of using Ben-Day dots to create optical effect.Encourage your children to try Pop Art at home! Talk about what's popular in our culture right now. More importantly, what's popular with your child? What with the buzz around improved nutrition and the importance of eating the rainbow, perhaps your child might like to create a favorite fruit or veggie that includes some playful Ben-Day dots. Simple shapes and bold colors will help make your children's art POP!