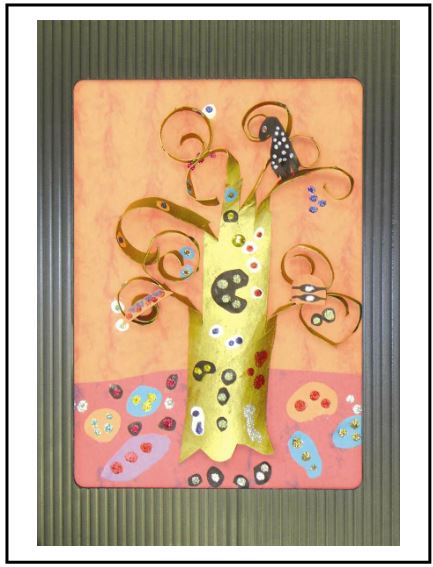 Art Nouveau: A Swirling Style with Lasting Impact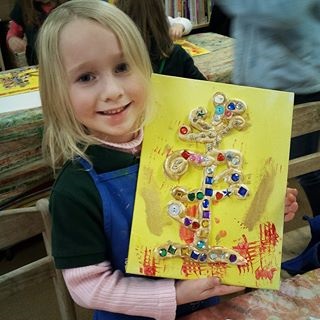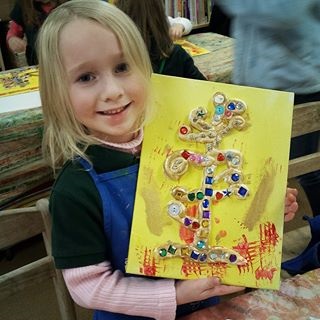 Abrakadoodle art students love to create art in the style of 19th century artist Gustav Klimt of Vienna, Austria. He was the founder of the Art Nouveau movement in Austria, which came to be called the Vienna Secession. His art featured lots of patterns, and he loved to paint pictures of trees, flowers and nature using swirls, curvy lines and lovely colors. Shown here is an Abrakadoodle version of Klimt's "Tree of Life" artwork.
Art Nouveau came into popularity in the late 1800's and early 1900's and was distinguished by dynamic, flowing lines and the use of often intricate patterns. Art Nouveau used new materials, machine surfaces and abstraction. The Art Nouveau style is said to be a forerunner of such innovative 20th century movements as expressionism, cubism, surrealism and art deco.
Try making an Art Nouveau design at home! All you need is some sturdy art paper, a pencil, crayons, markers or paints. A simple yet fun idea is to start with your child's first initial of his or her name. For young children, you can use a stencil or trace the letter. Older children will enjoy creating their own — perhaps a big bubble letter or a swirling script style letter. From there, your child can add swirls, curved lines or patterns to give the letter a special design. The possibilities are endless for adding favorite flowers or animals or polka dots in whatever colors your child chooses. They may even like to add some embellishments, such as glitter or pom-poms that you have on hand. Let your child's imagination flow!