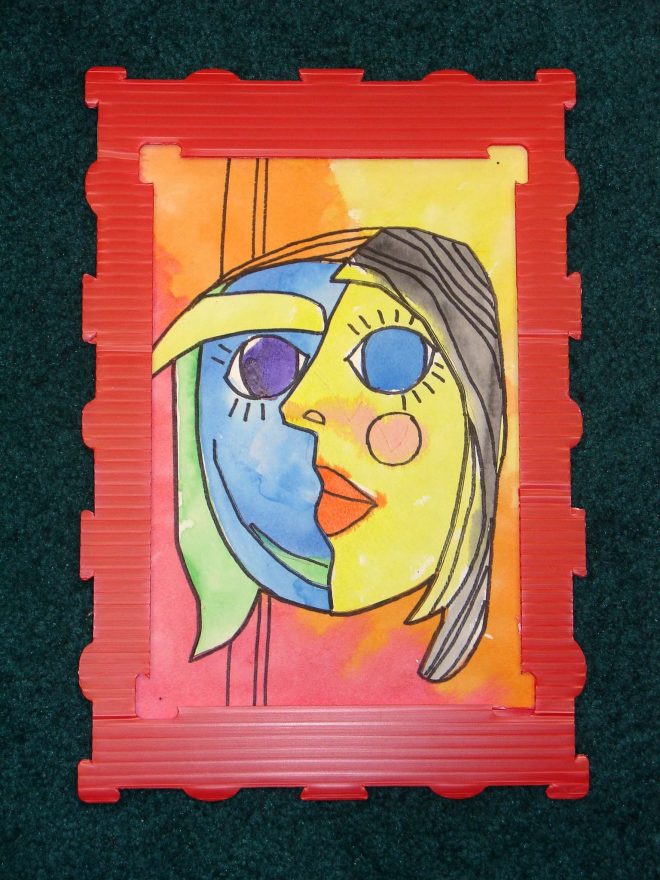 Cubism: Shaping our view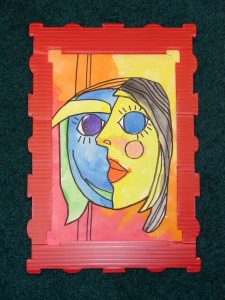 The early 1900's ushered in the new art style of Cubism, which was based upon using geometric shapes to express creative ideas and marked the beginning of the Abstract and Non-objective art styles. Artists broke apart objects, and then analyzed and re-assembled them in an abstracted form. In this way, artists showed multiple viewpoints to represent a subject.
Spanish-born artist Pablo Picasso was a co-founder of this exciting movement, having spent his early years in fine arts training during which he refined his immense talent. Picasso moved to Paris and explored different art theories, techniques and ideas. In addition to painting, Picasso was an accomplished sculptor and printmaker.
Encourage your child to create a piece of art that makes use of shapes. For young children, you may want to have a variety of shapes cut out. Older children will enjoy making and using shapes that range from basic triangles, circles and rectangles to more advanced cubes, cylinders and trapezoids. You might want to make art in collage style, exploring how shapes can be fashioned together in a way that expresses your child's view of a subject – whether it be a representation of something from nature, planets, animals or any intriguing subject matter. Remember to honor the process of creating art and focus more on your child's vision and ideas that contributed to his or her artful endeavor. In this way, your child's imagination can really begin to take shape!